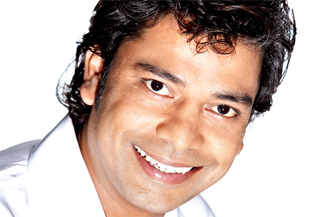 Along with his work in Bollywood and in India, you have seen choreographer Longinus Fernandes' work in Slumdog Millionaire in the 'Jai Ho' sequence and in Eat Pray Love among many others. Now Fernandes has brought his unique style and fabulous moves to the movies again for a special sequence in director John Madden's The Second Best Exotic Marigold Hotel. What makes it so special is that the choreographer worked with some of the best actors in the world including Richard Gere, Judy Dench, Maggie Smith, Lillette Dubey, and Dev Patel to name just a few and got them to dance to the Bollywood beat of the killer song 'Jhoom Barabar Jhoom'.
I was lucky enough to get the chance to do an email interview with Longinus about The Second Best Exotic Marigold Hotel and more! Check out what he had to say about working on the film, getting those esteemed actors to naach plus even a funny story that happened on set!
How did you come to be a part of the The Second Best Exotic Marigold Hotel?
Well, since I had done the choreography for Slumdog Millionaire, Eat Pray Love, Bollywood Hero and a couple of Ad Films for this production house called "India Take One Production" I guess they are very comfortable with my working style. I personally feel blessed to be repeated again and again. I must mention Mr. Tabrez Noorani for being instrumental in shaping my career internationally. He actually makes it a point that I get on board for everything that demands choreography and this is what happened when the planning of their venture began. To my luck, I happened to be in Mumbai when they called for a meeting and after that there was no turning back.
What was the brief Director John Madden gave you for the film?
The brief I got from Mr. John Madden was straight and simple just like the man he is. All he said was that this is a wedding sequence. There will be a few awkward jigs initially but ultimately I want it to look stunning. I know for sure you will do your best to make it look special. All I said was 'You Got That'.
How was it to work with him?
Working with Mr. John Madden was Simply Fantastic! Firstly, because he is very perspicacious. Apart from that he was always willing to listen to everything that I had to say. He made me feel special for everything I said and did.  As time went by I also realized that he is Punctilious Personified. That's very evident in every frame of the film. I had a wonderful experience working alongside with a profound personality like Mr. John Madden who by all means is a director par excellence.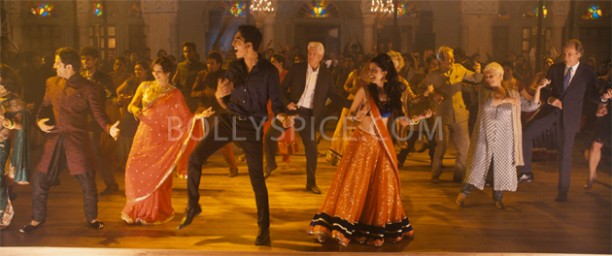 Tell us about creating the dance for the film.
Creating a dance sequence will always be a job by itself, especially when you have to work with various artists and numerous back up dancers. They all were so busy with their respective schedules that my associates and myself put in 3 weeks before we could see everybody together. I had stand-ins for everybody and staged the act to perfection and displayed it to Mr. John Madden who loved it so much that he decided to extend the sound track by a minute. He was so supportive and said 'please do whatever it takes to get it done … I am with you!' Mr. John Madden made it a point to be present for almost every rehearsal and ensured that every artist would be present as well.
Of course this film has an incredible cast who appeared in this number, give us a little insight into working with…
Dev Patel
Working with Dev Patel was always going to be fun since I new him from Slumdog Millionaire. He has improved like nobody's business not only as a dancer but as a performer as well. When I first met him he was so shy and now he is so outspoken (what a remarkable change). He is full of mischief. Apart from that I was very happy seeing him go all the way to get the moves right. He has a peculiar style, which will surely catch on to people's eye sooner or later. The best thing about Dev Patel is his enthusiasm and spirit.
Tena Desae
She is doll who is always having a ball, she just loves dancing and enjoys every bit of it. She is also blessed with a wonderful body that compliments her dance moves.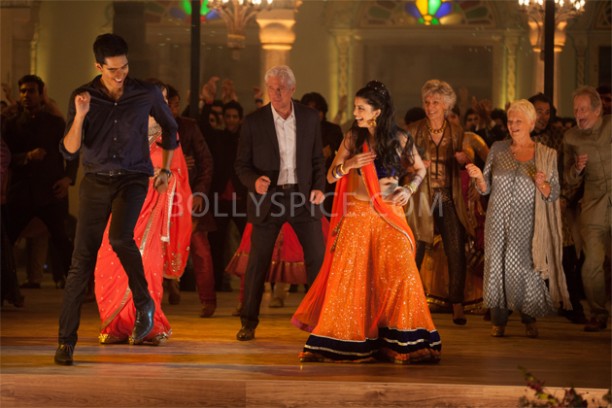 Lillette Dubey
Lillette Dubey is full of elegance and is stylish to the core. I simply like the way she carries herself. She looks good while dancing.
Tamsin Greig
A very attractive lady by all means. Her bewitching smile is something to die for; whenever I watched her dance I just could not get my eyes off her. She is one of those who makes dancing look very easy.
Then there was Richard Gere!
What do I say? He just needs to stand and smile, forget about dancing…. he will always have an audience! In spite of all that, I must say he was so professional and punctual and rehearsed religiously. He was helpful towards all the other co-actors as well. What I will always cherish is when he said, "Longinus; After A Long Time I Have Had So Much Of Fun While Dancing."
Then there was also the incredible English cast that included Dame Judi Dench and Dame Maggie Smith!
Well, well, well…. Dame Judi Dench and Dame Maggie Smith, by all means have left age far behind! They gave the young dancers a run for their money. They danced with so much exuberance, which was simply exemplary! Truly, "On The Floor They Stayed On; While The Music Played On".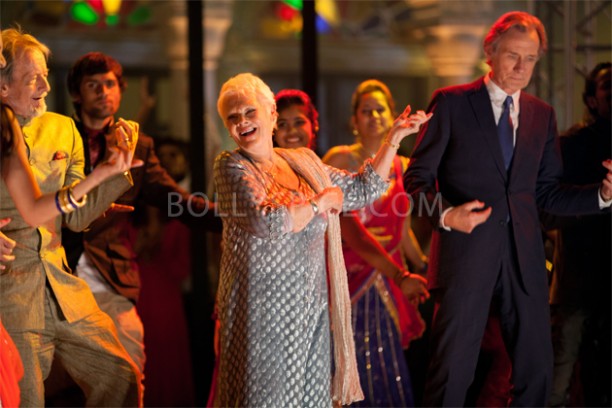 Was it intimidating to work with these actors?
No not at all, they all were so co-operative. They all were least concerned about their dancing abilities, all they decided was to have a blast and you bet they all enjoyed themselves to the fullest.
Do you have a funny or interesting story from the shoot?
We were shooting in the month of January. It was freezing cold, the entire space got fogged up and nobody could see anybody. All we heard was someone screaming 'shut off that fog machine!' Everybody was wondering who is this mad man screaming at the top of his voice. Later we all heard the director's voice saying very politely, 'Quiet please. This fog is real so please don't panic!' Till today nobody knows who that mad man was; however, I need to confess, it was one of my assistants who was screaming… can you believe it?!
Why was the song 'Jhoom Barabar Jhoom' chosen for this scene in the film?
'Jhoom Barabar Jhoom' was a song that I had suggested which was supported by Mr. John Madden when we were on the location for a tech. meeting. After hearing the song for the first time he was pretty impressed; I made a small cut version of 2 and a half minutes and sent it across. I personally felt that this is the kind of song that lingers in one's ears after you have left the theater. At that point in time there was no bigger song I could think of, all I did was share my idea with the director; all he said was I will have a word with the other higher authorities and get back. I am glad when he came back it was nothing else but 'Jhoom Barabar Jhoom'.
What was the most challenging thing for this number?
Honestly speaking nothing is challenging when you are working with the likes of Mr. John Madden, he makes you feel at ease. Whatever's said and done, everything is possible under the sun. In spite of shooting in the blistering cold, he ensured that everyone was well taken care of (the heaters, the bon fires, the hot coffees).
Are you happy with the final result?
Yes! It is simply unbelievable. I think, like me, many others will be happy with the out come.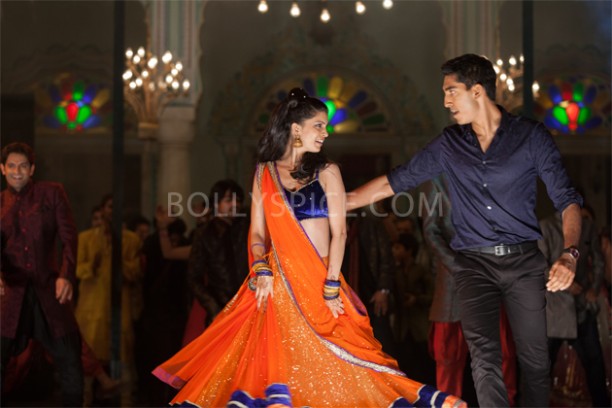 Tell us about your work for the film My Amazing Trip to India.
My Amazing Trip To India, directed by one of China's renowned filmmakers Zhang Jianya, is shot extensively in India. I am more than happy to be associated with this film because of its reach all over the globe. This is the first Chinese film to have out and out Bollywood dance sequences. I am thankful to my friends Chandan Arora and Li Taylor for bringing me on board, as well as my on line producers and Indian producers Dancing Elephant (Bhushan Pednekar) for entrusting their faith in me and comforting me through out the shooting in India and China. The film is about a Chinese man falling in love with an Indian girl. I am sure when it releases it will be remembered as a Chinese film with a difference. There are three wonderful Bollywood sequences (two dancing sequences and one romantic sequence). The Chinese star cast was more than enthralled doing all those dance jigs – they had a great time.
Then I also read you will be doing work for the Netflix show Sense 8. What can you tell us about that?
It was an experience of a lifetime working alongside the Makers of Matrix, The Wachowski Siblings Andy & Lana and Series Director James McTeigue. They are known all over the world for their astonishing action oriented films; this one is a dramatic science fiction that will blow peoples minds off. The Wachowski Siblings set me free and just let me be. They liked whatever I did. What they marveled most at was whenever they asked for minor changes I would deliver much more than what was expected. All in All; I Had A Ball!
You also were part of a special event in Miami, The Orange Bowl Games in Miami. Tell us about that experience.
The Orange Bowl Games of America will always have a special place in my heart because of the number of participants that come together from all over America under one roof to learn about a form of art that is not their strength is so fascinating. I was there to display my skills and explain what Bollywood choreography is all about. I was more than happy to be there for Pride and Glory. The amount of love and respect I earned was PRICELESS. I seriously had no idea how much I am loved, respected and appreciated in America, simply made me feel like home away from home, and for that I am thankful to Aris Golemi the Owner of Xcel Talent Agency who requested that I be a small part of this esteemed event. I look forward to come again and again for something as worthy as The Orange Bowl Games Of America.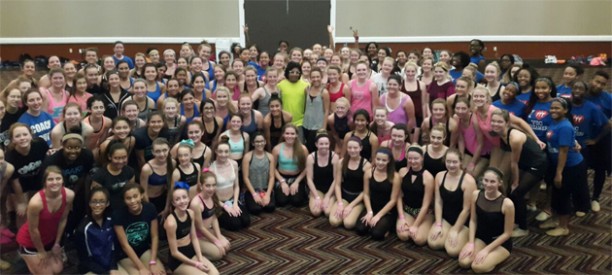 What do you love about being a choreographer?
What I love most about being a choreographer is that I get the opportunity time and time again to be myself. This is something I love doing the most because I strongly believe in "Do What You Love and Love What You Do".
What do you think about the choreography in Hindi films today?
The choreography in Hindi films is improving by the day. Every second film has some extraordinary dance sequence. Hindi film choreography is top class by all means especially because of the large number of dancers and the lavish set ups.
Your favorite dancer?
My favorite dancer is Govinda! He is unique and loved by both classes and masses. There is something lovable about his facial expression that one cannot ignore. He is one of the few I would love to watch at any given point in time.  In Hollywood, Gene Kelly hands down! There is a lot on the table he has brought and till date people all over the world learn a lot from him. Honestly speaking, I do emulate him in my own small way and this is something I will always say.
Any advice for dancers our there?
My advise to everybody is straight from the heart "PERSISTENCE CAN CHANGE FAILURE INTO EXTRAORDINARY ACHIEVEMENT".
What do you have coming up next?
Coming up next is Madhur Bhandarkar's Calendar Girls, Khalid Mohamed's Katha, T-Series (Divya Kumar) Sanam Re and Kundan Shah's P Se PM Tak.