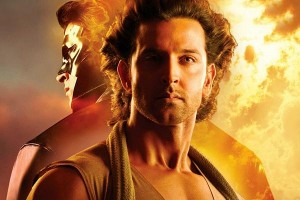 For the background music of the highly, highly, highly anticipated Krrish 3, director Rakesh Roshan has commissioned the great duo of Salim-Suliaman. Besides their fabulous work on OST's, Salim-Sulaiman are also masters at the background score and you heard their work on Krrish and many more. The two began work this week on Krrish 3. Of course, to do the music they have to see the film. So what are they saying or in this case tweeting?
Salim tweeted, "Starting the score of krissh 3 today!.. Excited and nervous."
Sulaiman tweeted as well, "Super excited. Score for Krrish 3 is gonna be challenging."
Salim later added, "First day of scoring krissh 3 – the film engaged us right from the word go, from quiet moments to drama and action.. This will be big!"
We certainly can't wait to hear more and to Krrish 3, which once again stars Hrithik Roshan and Priyanka Chopra, and also Vivek Oberoi as the villain!
Stay tuned we will be bringing you more on all things Krrish 3!