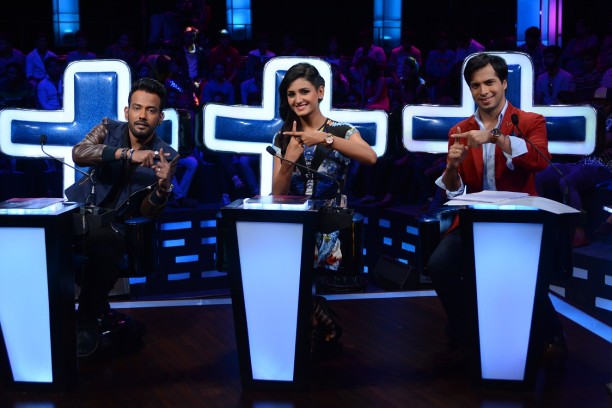 After establishing himself as the God of Dancing, Remo D'Souza along with Star Plus is all set to present the most outstanding and unique dance talent handpicked from auditions across the globe. Remo, who has made several celebrities dance to his tunes will be joined by dancing sensations Shakti Mohan, Dharmesh Yelande and Sumeet Nagdev who will be seen as Captains to their teams on the show. Remo, the Superjudge along with the 3 captains will be selecting the next dance sensation from the best of dance talents a show could ever bring together.
Dance+ promises dancing of the '+' level with a high quotient of uniqueness, a quality possessed by those who not only live to dance but are born to. While the show will give such solo, duo and groups a platform to make it big, the nation will witness trends evolving with new & superlative dance forms.
To keep the pure element intact the show will also showcase some of the unique dancers and dance form that have never been seen on any dance reality show. Keeping dance as the foundation, from the Captains to the host, the show has common people who have made a name with dance in their lives.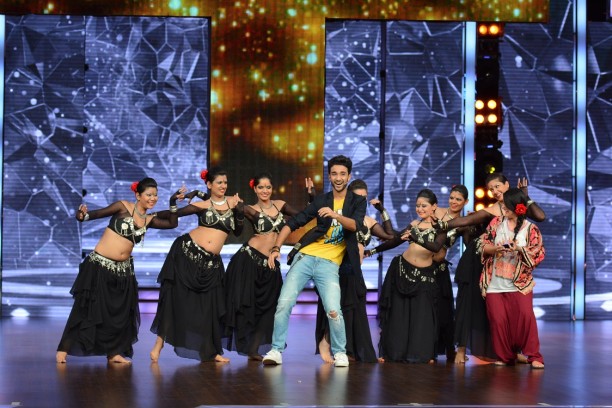 Dance+ is the only dance show in India which has the entire panel of judge and mentors who rose to fame through their dancing skills. Remo D'Souza has elevated the popularity of dance from just a performing art to a level where a full length movie has been made on it, transforming dancers to silver screen stars.  After the roaring success of his movie, the God of Dancing is now on Star Plus to bring to the world the next dance sensation of India, from amongst the talents handpicked by him.
Captains Dharmesh Yelande, Shakti Mohan and Sumeet Nagdev were in the capital to promote the show. Dharmesh who has taken a leap from being a contestant to successfully choreographing for Bollywood has surely come a long way. He will now be mentoring on TV to present the next dance sensation to the nation.
Dharmesh Yelande who is Remo's prodigy looks up to Remo in high regards. "Remo Sir is my teacher and inspiration when it comes to dancing and there is no one better than him to be the 'Superjudge' on Dance +. There is a lot of dancing talent and dance forms that are budding in various parts of the country. While they are rare and unique many a times the talent doesn't get the right platform to take it forward. Dance + is that same place that every budding dancer needs to be at! We will get to see the wonderful talent which may end up giving India the next dance step to the nation! For me the show is a door to that unseen and unique dancers. It's time that the nation get to see another Dharmesh, Shakti and Sameet. We are giving them a chance, it's the performer's hard work that will decide the destiny."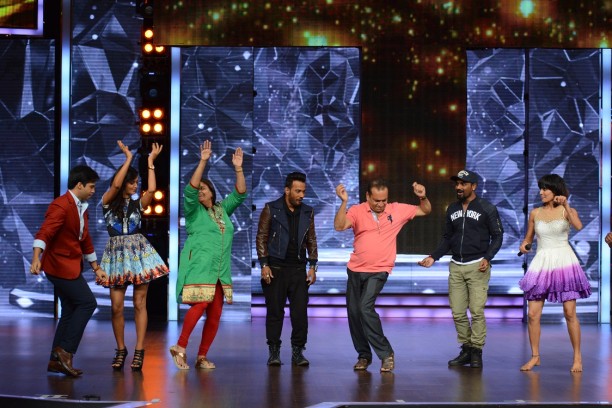 Ballet queen Shakti Mohan further adds, "The best thing this show has is Remo Sir who every dancer looks up to. This show, once again gives me the chance to present my dance and my choreography to him. He has seen me dance, but this is completely new. Through Dance + I get the opportunity to choreograph and mentor contestants from all over the country. India has a lot of hidden talent especially when it comes to dancers. My only aim is to give it my best shot and through Dance + create a new dancing trend.
Sumeet Nagdev, who owns a dance academy and has successfully churned out dancing stars will be third mentor completing the mentor triangle. Sumeet shares his experience of being the show by saying, "This show is a class apart and you can take my word for that. Pure, unadulterated dance which will take you to new heights and the dancing guru Remo judging and guiding you, such a situation which otherwise is a dream for many will now come true for all those upcoming dancers who need that one chance to groove and make it big. Dance + will give that one push to the contestants who have the dancing quotients in them."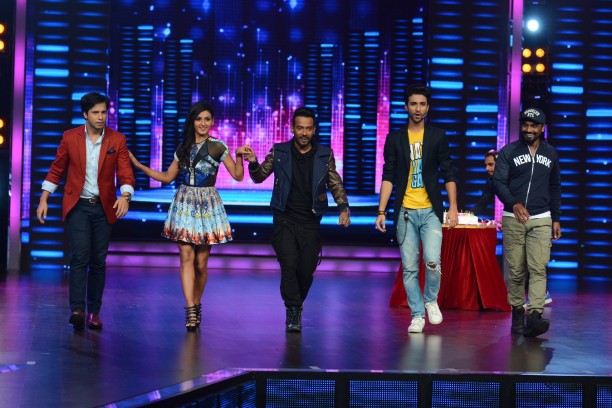 "Dance + is the hunt for India's next dancing sensation. It is the quest to pull out all the hidden dancing talent from every nook and corner to present it to the world. I would say this is exactly what common people are looking for, all they need is a chance and an opportunity that the Dance + stage has to offer. This show will only focus on dance; pure unadulterated dancing in this show. You're purely judged on your dancing capabilities and nothing more. The nature of the talent is raw, which is what we are looking for in the show. How Dharmesh, Shakti and Raghav were found, we are now looking at some more dancers who have a unique dance form that leave a rage. All the performers presented their own dance forms on the stage and frankly I'm myself enthralled to see such awesome talent. The content is fresh and something that will give you goose bumps", commented Remo who is the Maha Judge in the show.
The show will hosted by Raghav Juyal who is popularly known by his stage name 'Crockroaz'. The show is produced by Frames productions and will air from 26th July, every Sunday at 8 pm on Star Plus  
So get ready for never seen before dancing to blow your mind