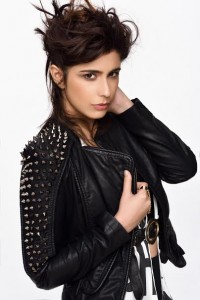 Ridhima Sud who will soon be seen in Zoya Akhtar's Dil Dhadakne Do, claims to have inherited rebellion in her genes.
Apparently, when the young actress decided she wanted to be an actress her parents were none too pleased. "My father was not too excited, to say it plainly, acting in Hindi films is hardly seen as a right profession by non-filmy parents, let's face it this industry doesn't have the most dad-friendly image! My mother too was hesitant," she said.
"But then, when they were younger, they were rebels in their own way, I guess the fact that I didn't conform didn't really surprise them. And here I am today! I pursued acting after I graduated from NYU – it takes a certain level of confidence in yourself and your abilities to take such risks and I was only able to make sense of the world and my place in it by the end of college," stated the rebel.