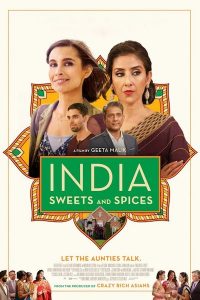 Geeta Malik's exceptional India Sweets and Spices is all set to open on November 19th in US theatres. The film has a fantastic cast that includes Sophia Ali, Deepti Gupta, Rish Shah, Amaran Shaikh, Ved Sapru, Anita Kalathara, Richa Chadha, and many others. It also features Bollywood superstars Manisha Koirala and Adil Hussain in outstanding performances.
India Sweets and Spices is a glimpse into the life of an Indian American family. It follows the story of Alia Kapur, who returns to her family's posh suburban New Jersey home after a year away at college. She finds that she is ready to trade in the lavish Saturday-night dinner parties and gossiping "aunties" of her community for more, but what that is, she does not know. Along the way, many secrets are revealed, and it changes Alia, her mother Sophia (Manisha Koirala), and father Ranjit's (Adil Hussain) lives forever when the full pictures of life are brought into focus. However, I don't want to give too much away because this story must unfold as you watch the film to truly experience the fresh, vibrant, often funny, and always thought-provoking film.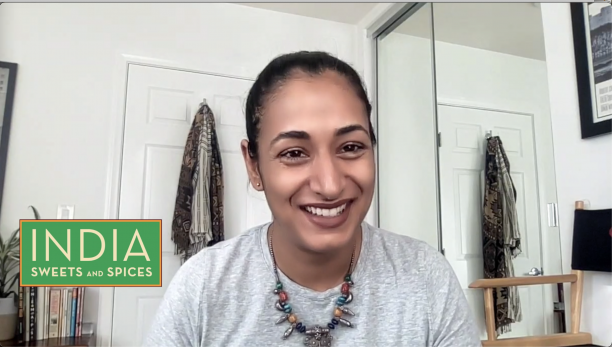 I was fortunate to get the chance to be a part of the India Sweets and Spices virtual press meet and talk with Director Geeta Malik in a Zoom video interview. Her wonderful personality shines through with the laughter we shared and the passion she spoke of about bringing this project to life. Instead of feeling like an interview, it became a wonderful time chatting about so many things, including when she discovered 'oh I can make movies' as a job. Giving an inside look into writing and then shooting the film, she said she is still stunned and honored that it is hitting the big screen. We also discussed working with the incredible cast, including trying not to fangirl over Manisha Koirala and remember to say cut. Plus, so much more. Watch this fabulous interview as she dives into, without spoiling too much of the story, the making of India Sweets and Spices. It really will make you want to check out India Sweets and Spices when it theatres on November 19th.
A Bleecker Street film, India Sweets and Spices, was produced by Sidney Kimmel (The Lincoln Lawyer, The Age of Adaline), John Penotti (Crazy Rich Asians, Hell or High Water), Gigi Pritzker (Drive, Hell or High Water), and Naomi Despres (Kill the Messenger, High Crimes). This excellent film releases in theatres on November 19th. Local US theater/showtime information can be found at this link.
Please check out our rave review here and stay tuned for an interview with star Sophia Ali!