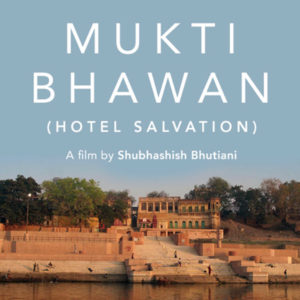 Mukti Bhawan has received overwhelming praise from critics and fans. It is been called a masterpiece and now it has won a National Award. Written and Directed by Shubhashish Bhutiani, the film stars Lalit Behl, Adil Hussain, Geetanjali Kulkarni, and Navninda Behl.
We have a statement from Director Shubhashish Bhutiani about his excitment on winning the special mention (feature film) for Mukti Bhawan in 64th National film awards.
"I am so honoured and thrilled to receive this award. It's a film so close to my heart and I am so glad that Adil has been recognised. He is one of India's best actors. It is such a wonderful coincidence that we have received this honour on the day of the films release. I hope this only encourages people to go see the film."
He says about the film set in Varanasi, "Mukti Bhawan isn't a story of death, but of life and relationships that make us who we are, in a city that sometimes sees death as part of it's fabric and sometimes as a celebration."
The story is about 77-year-old Dayanand Kumar, whose ominous dream convinces that his end could be near
He takes the news to his son Rajiv, knowing he wants to breathe his last in the holy city of Varanasi and end the cycle of rebirth, by attaining salvation. Being the dutiful son he is, Rajiv, is left with no choice but to drop everything and make the journey with his stubborn father.
Daya and Rajiv check into Mukti Bhawan (Hotel Salvation) in Varanasi, a guesthouse devoted to people to die there. But as the days go by, Rajiv struggles to juggle his responsibilities back home, while Daya starts to bloom in the hotel.
Rajiv gives his father a shot at salvation but as family bonds are tested, he finds himself torn, not knowing what he must do to keep his life together.