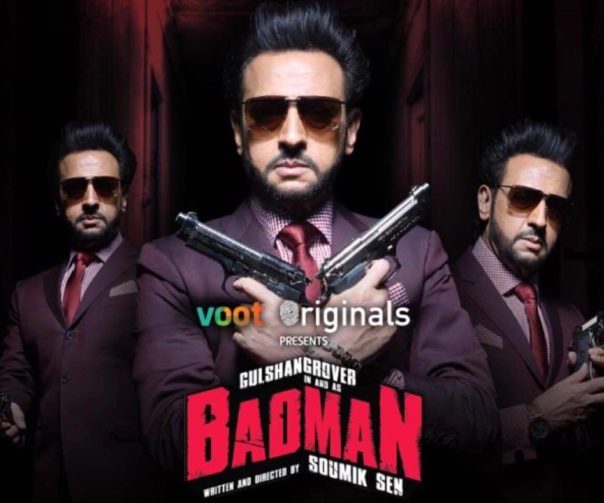 Directed by Soumik Sen (Gulaab Gang), Badman showcases Gulshan Grover in a fabulous "mokumentary" look at a Bollywood legendary villain trying to stay relevant by becoming a "Goodman" in a new film. The actor plays "himself" in a story that is literally laugh out loud funny, fun, touching and full of crazy reel and real characters. Not only does the film feature Gulshan Grover, it also has Farah Khan as "Farah Khan", Chunky Pandey as "Chunky Pandey" and amazing special appearance scenes with Rishi Kapoor, Mahesh Bhatt, Manisha Koirala, Jackie Shroff, Shootjit Sarkar, Sujoy Ghosh and many more!
Soumik Sen took the time out of his busy schedule to give us an inside look into the making of this brilliant film. Check out what he had to say in this exclusive interview!
How did the first thought of Badman come to you?
I've always had this idea of what happens to a villain's career graph in Bollywood today, when heroes and heroines (Juhi in my last film too if I may add) are taking on negative roles. Where does that leave the specialised villain? Nowhere except Prakash Raj. And what would they be doing to stay relevant? And this idea came from that thought.
Tell us about writing and developing this script.
I always had the story sorted in my head. And I knew this was an attempt of a villain trying to reinvent himself as a hero, completely unaware of his age. Once Gulshan came on board, referencing his illustrious career and an era when characters were more cardboard-ish than what they are now in an evolving story telling industry, it became more fun.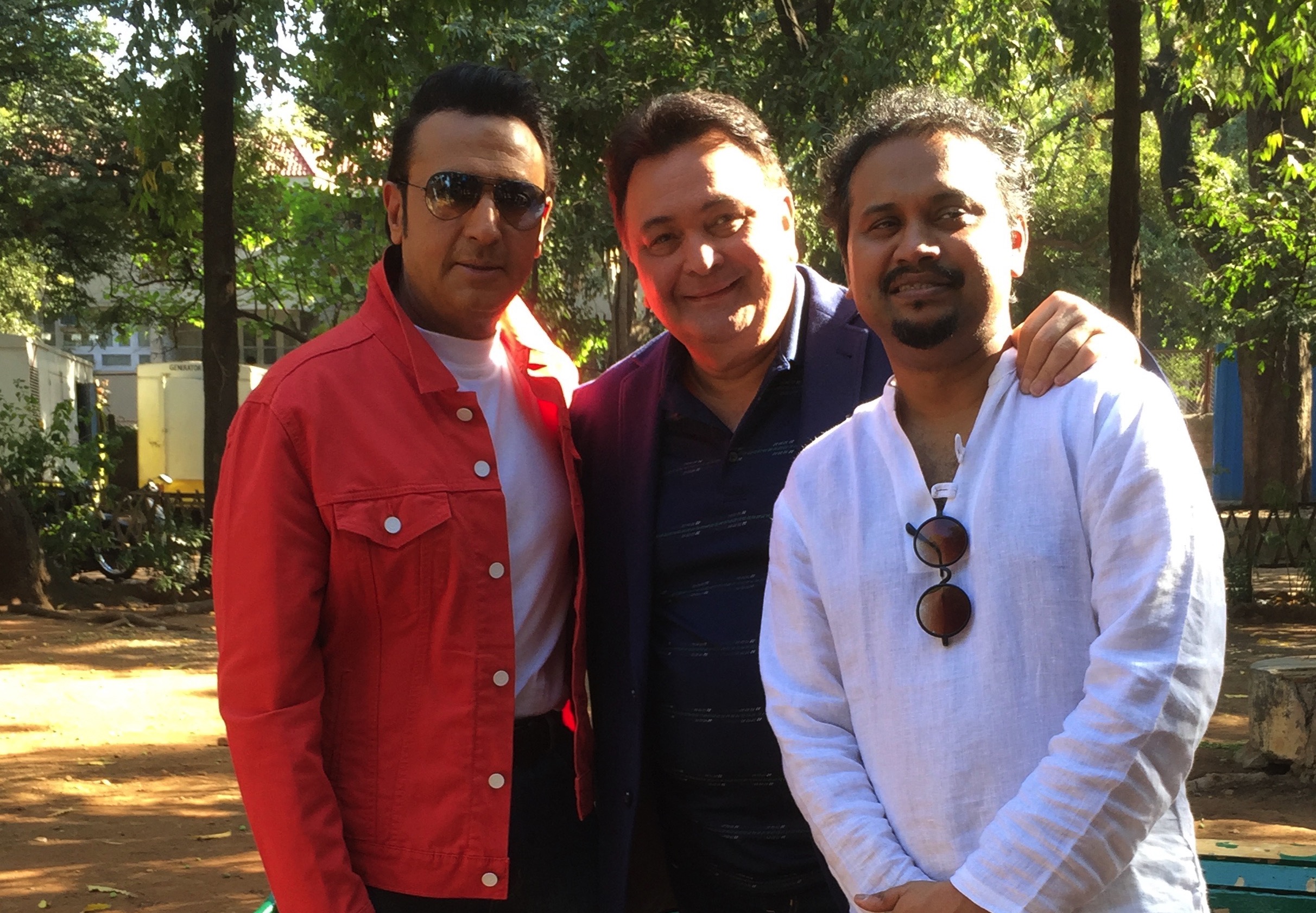 You worked with Anuvab Pal on the story.
Anuvab and I are friends. And I've in fact acted in his web shorts too. And definitely wanted him as part of the cast given his natural comic timing. Writing wise – just jamming lines and scenarios with him was a blast.
When you went to Mr. Gulshan Grover what was the main thing you wanted to show him about the film?
Well, the idea was to cast a REAL villain and do it like a mockumentary. And of course to get someone who would be sporting enough to mock himself. Apart from his illustrious career, the fact that he is a legend, it was also important to showcase that behind his larger than life roles, he is a fabulous actor anyways.
What was his first reaction?
He loved the idea. And Without any reservation.
How would you describe Badman?
I'd like to think it's the first out and out instance in this industry where legends, stars and directors have come on board, lent their names and helped make this first web feature exclusive meant for an online platform.
What is the essence of the film?
I guess the larger story arc is about the never say die drive and endeavour that makes an artist adapt to the changing times and survive, irrespective of his age.
Tell us about working with Gulshan Grover and especially in a part like this.
Incredibly professional and committed to his craft. His infectious energy was like that of a newcomer on set. And yes, his no holds barred diving into the skin of the character. Also comedy requires an actor to be very reactive to lines, and while he has done stellar comic roles in the past, for a different audience and storytelling, his timing was always spot on.
How long did it take to shoot the film?
I shot the film in approximately 15 days.
What did you keep in mind during the shooting of the film?
Have fun. Only then will it reflect on screen.
Badman takes a lot from films and the film industry, so how much of it is true and how much of it is exaggeration and how much of it is what you guys invented for this world?
A lot of it in ways is true and then there is obviously a leap that comic imagination takes.
What was your favorite scene to shoot?
The scene where all the yesteryear villains come together to wish Gulshan on his birthday. To see the legendary Ranjeet, Deepak Shirke (Gendaswamy from the cult classic Tiranga), Shiva (Captain Zattack from Hum) and the original Badman sit down and discuss the Villains Federation of Bollywood was a memorable high.
Also to have Farah choreograph Chunky and Gulshan and the ensuing madness on set was uproarious.
So you played the Social Media director, how was it shooting for the film and directing it? And was that a commentary on Social media today?
Well absolutely. The social media manager in the film is a guy who is essentially fibbing someone alien to jargon, trends and technology and making a quick buck out of him. And like how anything new intimidates us, his persona was meant to be someone who bamboozles clients with his jargon. I'm sure we know plenty of guys like him who take advantage of the eager and moneyed.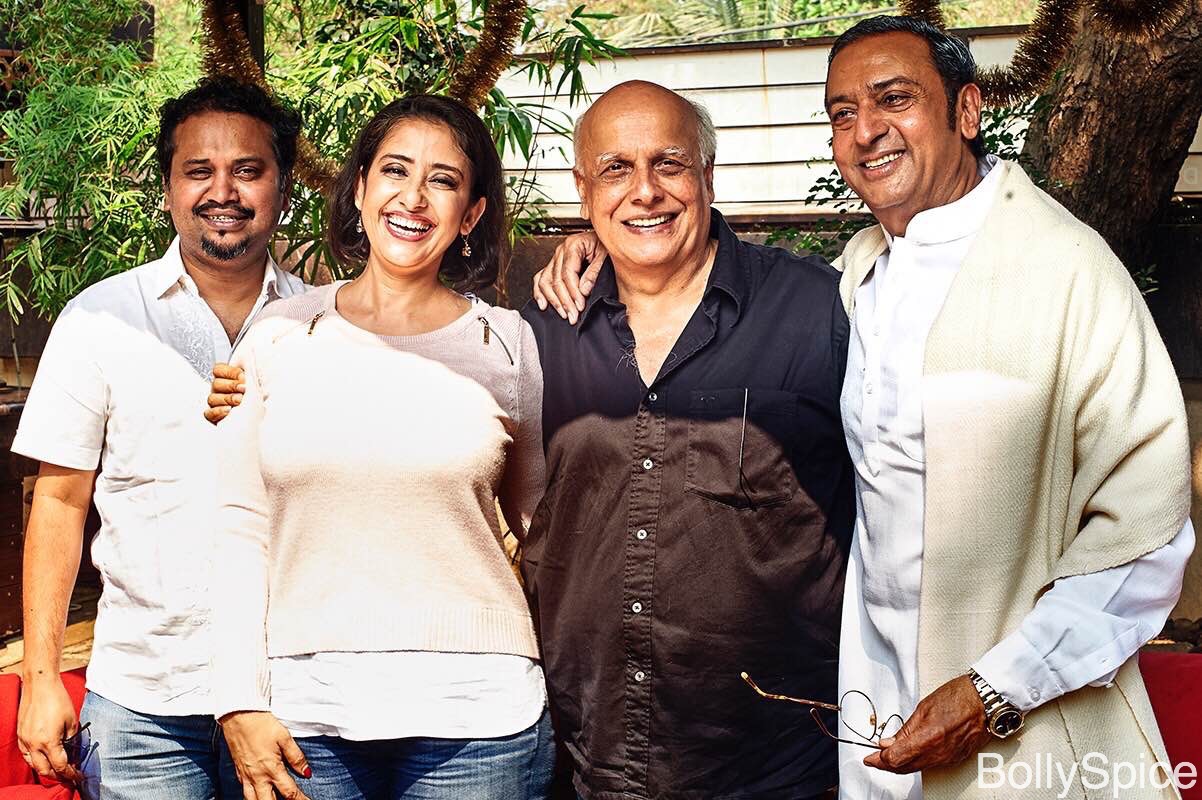 Tell us about those amazing guest appearances, how did those all come about?
They were written into the film as you probably would have figured. And thereafter it was all a function of meeting the stars and telling them what it was. Thankfully they were all a sport and agreed.
Favorite guest appearance scene?
Very tough to pick one, but to have Rishi Kapoor who just played a 90-year-old man in Kapoor and Sons to actually tell Gulshan to follow his footsteps was a favourite.
The title song is killer, how did that come about?
It was written on a brief by the extremely talented Protiqe Majumdar, and composed by me. I had sung a scratch and when the energy was upped, I knew only Vishal Dadlani could pull it off.

You also had Farah Khan as Farah Khan, how was it to work with her?
Farah is a dear friend and a legend in her own rights. Without a doubt the person who revolutionised the way we picturise songs. But what drew me to her was the fact that she is way madder and fun a person than the film might suggest. She is a dynamite.
What about the great Chunky Pandey?
Chunky had to be cast because the script needed us to cast a man as villain opposite Gulshan who has been a hero and thrashed him (on-screen) in many films. And who better than him with his incredible comic timing. I'd like to add that it takes a special kind of confidence to be absolutely ridiculous on screen and 'be' Chunky Pandey. And he pulled it off like only he could.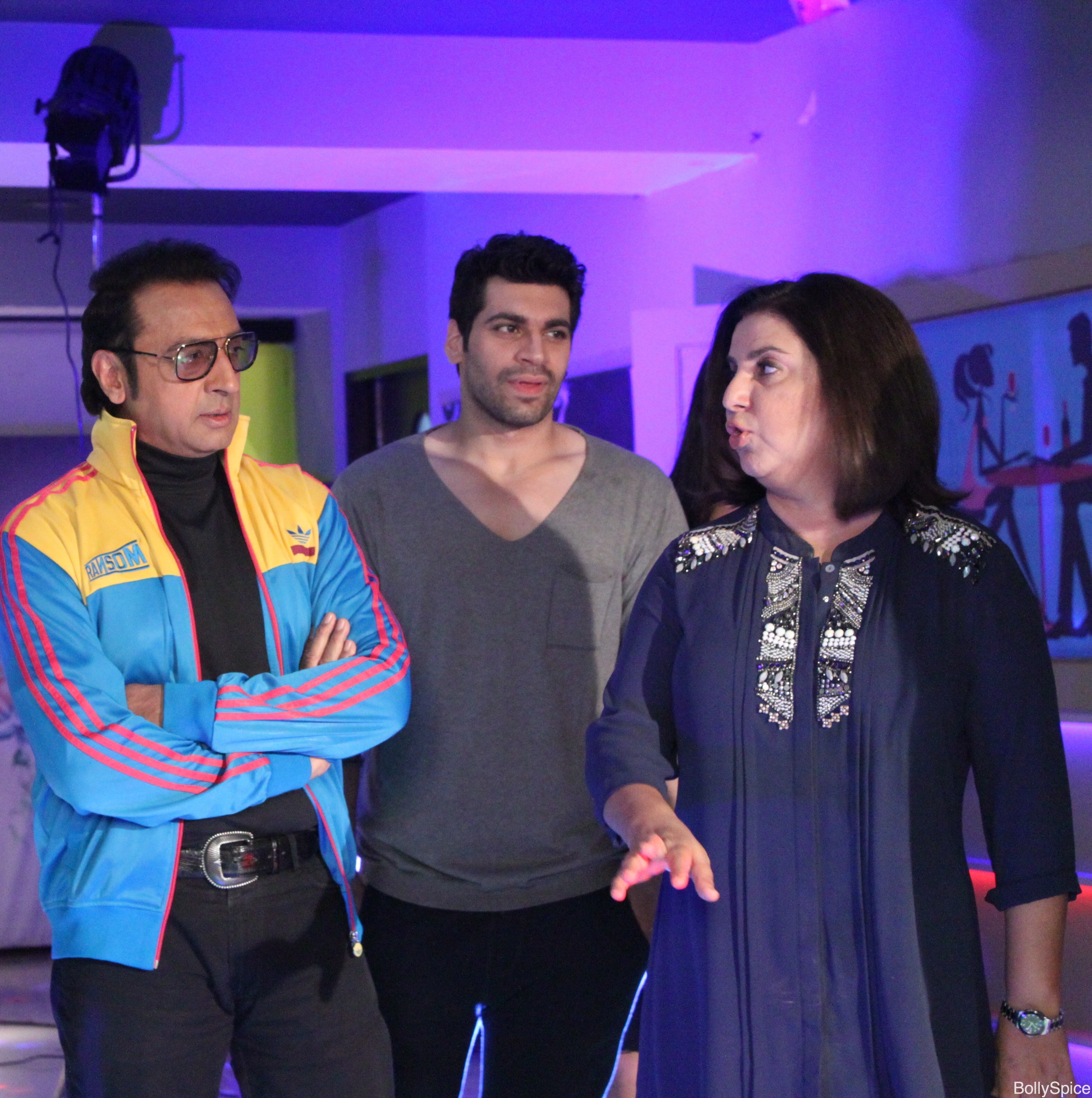 What do you love about Badman?
The fun that I had while on set. The challenge to work within a tight budget and pull off a product, which is one of its kind. And to be the first to do anything like this in the online space before Amazon and Netflix had commissioned anything for India.
How exciting is it that the film has now gone on to film festivals and received such a wonderful response?
It's actually way more than I had expected. I certainly didn't anticipate it would touch the chords of so many people, despite not having a theatrical release.
Are you excited for the premiere at the London Indian Film Festival?
Yes I am. It is such a prestigious festival and I'm glad that an online film, and more importantly a comedy has found a place in such an esteemed lineup.
What is next for you?
A few things are being written and set up as we speak. A feature, another web show and a few more things.
Badman is screening at the London Indian Film Festival at Cineworld Wembley June 24, 2017 6:00 pm, Cineworld Leicester Square June 25, 2017 3:00 pm and Stratford Picturehouse June 27, 2017 6:30 pm. It also will be showcased the sister festival the Birmingham Indian Film Festival Cineworld Broad Street June 25, 2017 6:00 pm.
If you haven't, be sure to also check out our amazing interview with Gulshan Grover as well! It is not to be missed!