Salman Khan Films and Sony Music India today in a select gathering announced the name of the first song RADIO from the most awaited Salman Khan starrer film Tubelight.
Attended by media, partners and radio, the event had everyone wanting more of the song and had it played repeatedly. The gathering also saw an exclusive sneak peek of the video and were blown away. "Addictive" "infectious", "instantly hummable", "happy song" were some adjectives that were used to describe the song.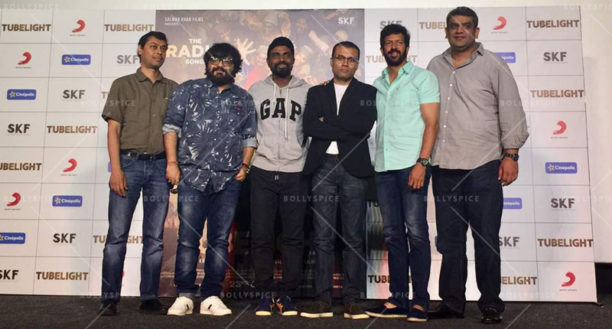 With such a phenomenal response Music Director Pritam was overjoyed, "Thank you so much for this response, I am so relieved that you all have loved it. I promise you the album has many more such gems."
Kabir Khan, Director adds on, "RADIO as a song has all that it takes to be a hit. Visually it is so appealing and Salman looks fabulous, the happy vibe and the song in general brings a smile to your face."
Adding on says Sanujeet Bhujabal, Marketing Director at Sony Music India, "We want to Thank all our partners who made it today, we knew the song will do justice for their time and efforts spent. Presenting the song to you is important as you all help make it the massive hit that it will become. This is just the beginnings of our album showcase, we have a lot more to present soon."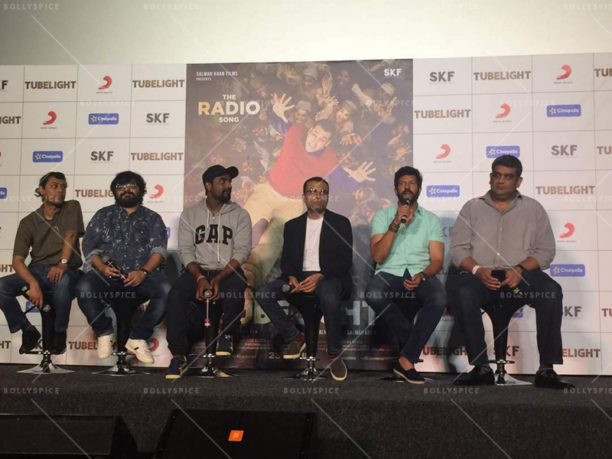 "We decided RADIO as the first song as we knew it will be an instant hit. We are now all geared up to officially launch the song and video in Dubai on May 16 with Salman, we are confident after today's response, the song will achieve new heights," says Amar Butala, COO, Salman Khan Films.
Sony Music and Salman Khan Films also announced the launch date of the song RADIO which will be held in Dubai, a first for a Salman Khan starrer which is Tuesday May 16th. The same will be attended by superstar star Salman Khan, Director Kabir Khan, get ready to tune in your RADIO!