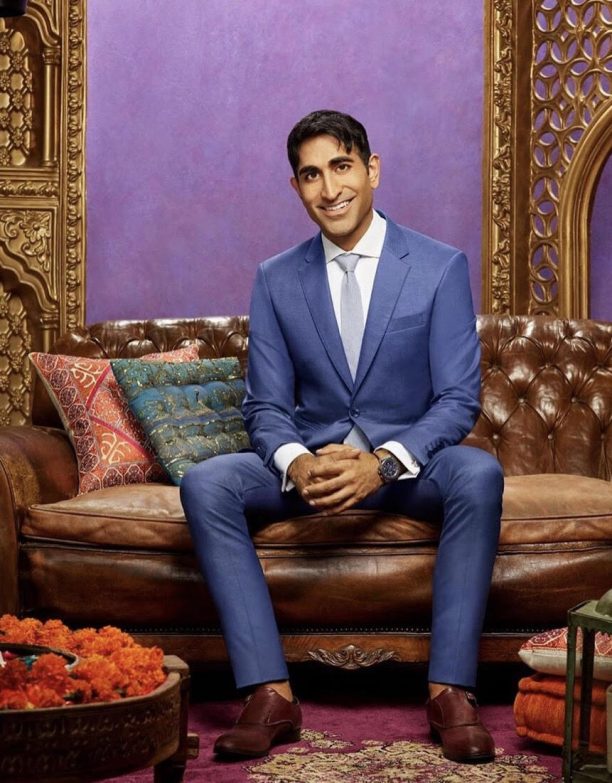 By Bahar Sachdeva
Featuring an all-Indian cast, Bravo's Family Karma that airs on Sunday nights at 9PM EST, is reality TV show showcasing the lives of seven friends and their multigenerational families in Miami. We got a chance to chat with one of the cast!
He has Crohn's disease but he's not going to let that slow him down – Check out the friggin-entertaining Vishal Parvani on Family Karma in this exclusive interview!
How did Bravo find you? How do you feel about being a part of the first all-Indian cast on an US reality TV show?
Well the short answer is that my life is friggin-entertaining and full of family drama! [Laughs] I will say that Bravo has been very progressive in showcasing other cultures and they wanted to give us a platform for Indian-Americans. Nationally, we have a very large friend and family group that we have all known each other for such a long time, it feels great.
After being on the show, have you seen your relationship change with your friends?
I would say with some cast members there have been some ups and downs but overall, I would say no, because my friends including myself are very protective of each other. We're always ready to go into battle for one another. 


In Indian families, it's usually the norm to be private about your issues and your life, how were you and your friends able to convince your parents and your families to join an US reality TV show?
You know, you are absolutely right that we are a very private community and it's not common for us to discuss any of our problems regarding our lives outside the confines of our home. Even throughout the process, it was difficult for us to come out and discuss all our personal issues because, you know, we have been raised to care a lot about how the Indian community thinks of us. But you know in the same token, our parents, our families, they are also very supportive of us. At the end of the day, if this is something that we want to do, they will put their full support behind us.
Since the show aired, have you been recognized at all? How has the reception been so far from the audience?
I have been in isolation for the past, I would say almost 2 weeks now [Laughs]. I haven't gone out much but immediately after the first episode, I was recognized by a couple of people, which was pretty surreal. It has made me a lot more open about my life and I briefly discussed that I've had an autoimmune disease for many years and after I shared that, I've had hundreds and hundreds of people reaching out to me that also have autoimmune diseases and they shared their stories and said that they are super happy to see it portrayed on this platform. So I'm actually really happy that I can bring more awareness and if I can be of any help to that.

My editor's husband rarely watches any Indian movies, never watches any reality shows, he's not South Asian and he wants to know why does he love Family Karma so much.
I think, when people see us, a lot of our topics and a lot of our family issues, just across the board, I think are relatable not just within the Indian-American community but are also relatable to other cultures and seeing how much families play a role in our lives. It's relatable across so many different avenues. From in-law drama to friend drama, it's not confined to one particular culture.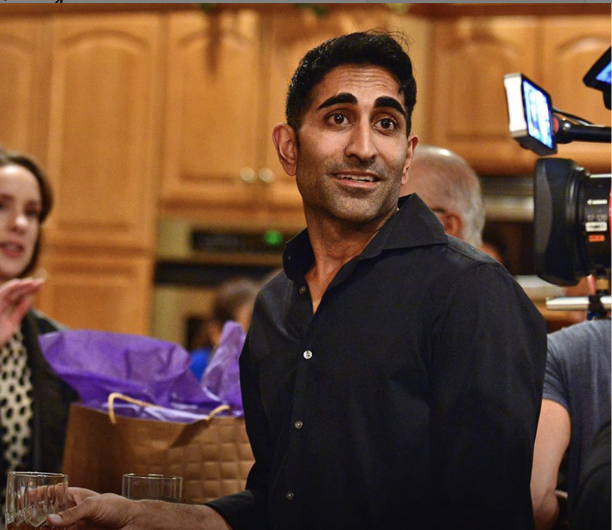 BollySpice.com focuses on Bollywood movie/music reviews, interviews with actors, actresses and different members of the industry. Can you share who is your favorite actor, actress and which is your favorite movie? 

I watch a lot, a lot of Bollywood movies. I was not always that way, to be honest, it was actually after I met Richa that I started watching, and she loves Bollywood movies. That's all she watched growing up and still does. She actually got me into it seven or eight years ago. So we watch a lot of Bollywood movies now. A few years back, I was actually able to arrange for her to meet Salman Khan, that's her favorite actor.
My favorite actor, I would say, is probably Ranveer Singh, cause he's kind of crazy like me. [Laughs]

Actress would be Alia Bhatt; I liked her in the movie Udta Punjab, she was amazing in that one. But that's not my favorite movie.
My favorite movie, which doesn't involve either of them, is 3 Idiots with Aamir Khan.
Can you share any hints on how the show will end? Will we see a big fat Indian wedding?
You know, I will tell you that if my mom and Richa's mom do not see eye to eye, there will not be an engagement ceremony, let alone a wedding. Definitely have to tune in and see! 

Which cast member can you handle a two-week self-quarantine with?
If I can't say Richa, then I'll say Benni, Brian Benni. I call him Benni. He's messy but we can definitely work out together.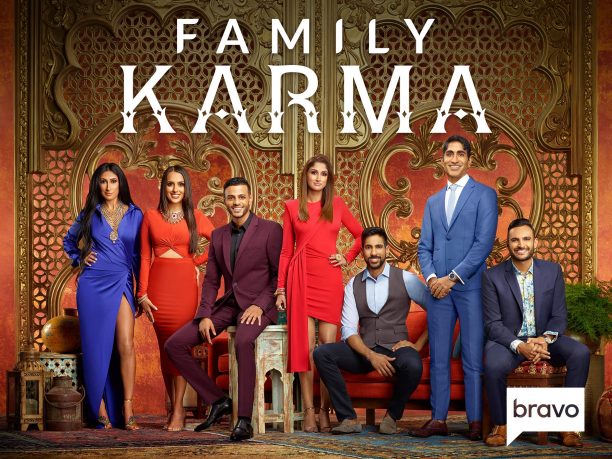 Here comes the Family Karma Rapid Fire Round-
Messiest person?
Brian! 

Funniest person?
Can I say myself? If I can't say myself then Anisha
Easygoing?
Monica
Who's most likely to be late?
Bali
If you need help at 3AM, who would be there? 

Amrit
Who would you date? And you can't say Richa! 

If I can't say Richa, I'll say Shaan. I feel he would make a good boyfriend. [Laughs]
You can read BollySpice's review on the show here!
Remember to watch the new episodes Sundays at 9pm EST on Bravo!