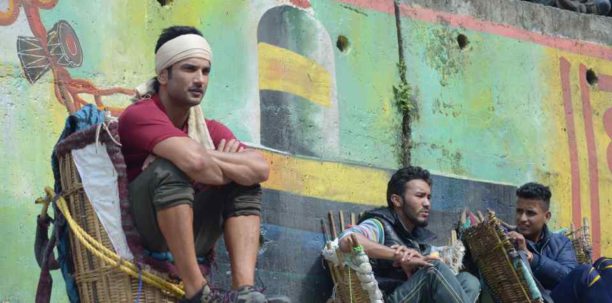 Abhishek Kapoor directs Sara Ali Khan and Sushant Singh Rajput in Kedarnath, a potent combination of love and religion, of passion and spirituality.
The film is set on a 14-kilometre pilgrimage from Gauri Kund to Kedarnath, the 2000-year-old holy temple of Lord Shiva, which is wrecked by a mountain tsunami.
Mansoor (played by Sushant Singh Rajput), a reserved and reticent Pithoo (Translation: Porter) helps pilgrims make an arduous journey upwards to the temple town. His world turns around when he meets the beautiful and rebellious Mukku (played by Sara Ali Khan)who draws him into a whirlwind of intense love.
Destiny has plans for lovers amidst the uncertainties of life, nature and broken hearts.
You have seen the epic teaser now check out the first song, which gives more insight into Sushant Singh Rajput's character Mansoor.
The song Namo Namo shows Mansoor in his natural habitat, conducting his duty with diligence and devotion amongst the colourful village.
Sung by Amit Trivedi, the introductory song is just the beginning of the journey between Mansoor and the beautiful and rebellious Mukku (played by Sara Ali Khan), who must battle nature itself with the strength of their love.
Kedarnath is in cinemas on December 7th 2018.
ICYMI here is the teaser