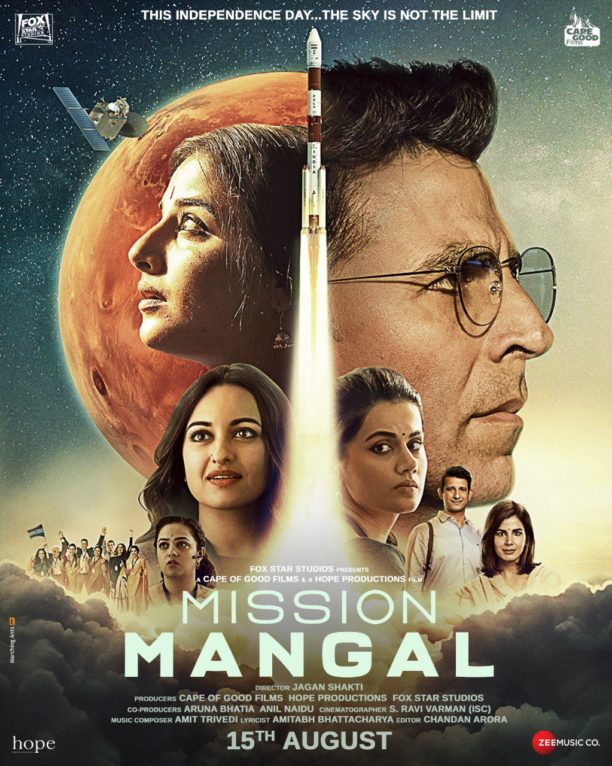 Get ready for the story of extraordinary women in Mission Mangal. The film, directed by Jagan Shakt stars Vidya Balan, Sonakshi Sinha, Taapsee Pannu, Kriti Kulhari, Nithya Menen with Akshay Kumar and Sharman Joshi. After the exciting and intriguing teaser fans can see even more when the trailer comes out on 18th July.
Mission Mangal is the incredible, true story of a scientist, Rakesh Dhawan, played by Akshay Kumar and Tara Shinde played by Vidya Balan who lead a motley team of scientists who overcome their personal challenges and failures to serve as the brains behind one of the greatest missions in history: the launch of India's first satellite to Mars, a stunning achievement that restored the nation's confidence.
The film is a tale of ordinary people doing extraordinary things and inspiring generations to dream big and achieve the impossible.
Also, in honor of World Emoji Day a special and we say cool emoji for the film has been created!


The film is slated to release on India's Independence Day on 15th of August 2019.
So watch this space (again no pun intended) for the trailer on the 18th!