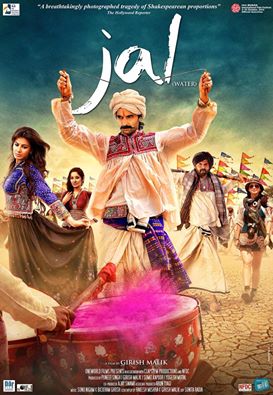 Having gained tremendous critical acclaim both internationally and domestically, Girish Malik's 'JAL' which released on 4th April 2014 has added yet another feather in its cap. The movie which stars Purab H Kohli, Kirti Kulhari, Tannishtha Chatterjee, Saidah Jules, Mukul Dev, Yashpal Sharma and Ravi Gossain amongst others has been named the Best Film in the Special Effects Category at the 61st National Film Awards. JAL's special effects were done by Intermezzo Studios.
Commenting on the moment director Girish Malik says, "It's a moment of great pride! Everyone dreams about winning the national award and we are honored to have won it in our very first movie. It is a clear vindication of the handwork and dedicated effort of the entire team.
"Visual Effects is a key element of the film which adds immensely to the storytelling and the entire experience of the film that the audience takes back with it. We worked on a very tight budget and it was a huge challenge. We had to make it look realistic, so it's great that we are being rewarded for our work," added Girish.
Produced by Oneworld Films, in association with Clapstem Productions and NFDC, and distributed by DAR Film Distributors, also marked the official debut of Sonu Nigam and Bikram Ghosh as music directors.
Jal is the story of a young water diviner, BAKKA who is gifted with a special ability to find water in the desert. With the backdrop of water, the film tells a complex and fascinating story of love, relationships, enmity, deceit and circumstances that bring about the dark side of human character. It is a high-octane, action- drama with a shocking climax. Shot on an epic scale, the film is a visual treat andhas managed to capture 'Rann Of Kutch' like never before prompting even 'The Hollywood Reporter' to applaud Jal as "a breathtakingly photographed tragedy of Shakespearean proportions." Indian critics have also hailed JAL as a once-in-a-lifetime experience, a poignant and powerful film which is a visual delight.
JAL was also the only Indian film to have made it to the prestigious in-competition segment of the Busan International Film Festival and was also more recently the official selection in the Indian Panorama section at IFFI Goa.
Other credits include: Story & Dialogs- Rakesh Mishra; Screenplay – Girish Malik and Rakesh Mishra; Director of Photography – Sunita Radia, Sound Design- Sound Ideaz Studio, and Action – Parvez Khan