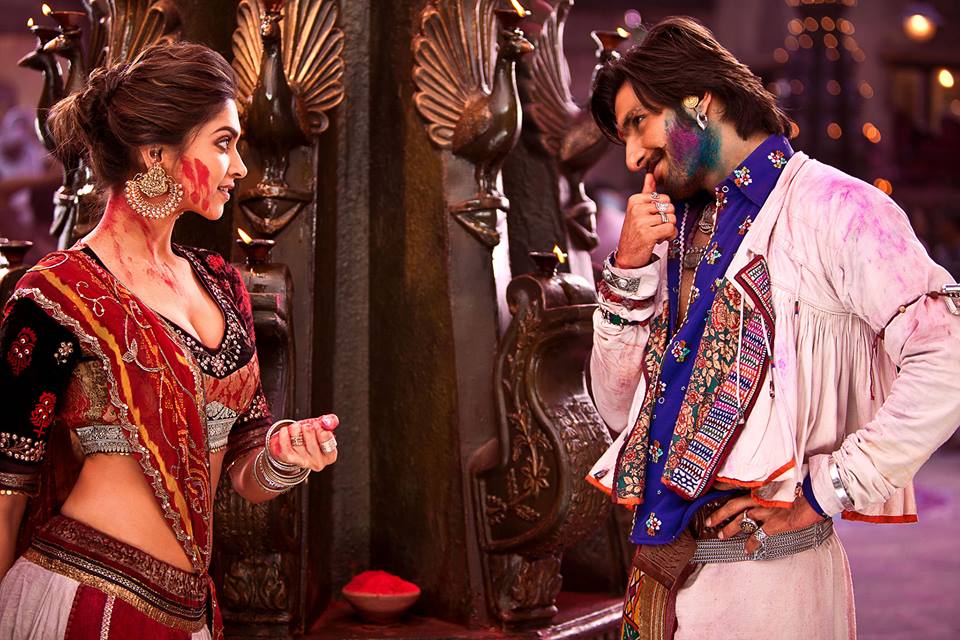 One of William Shakespeare's most inspired works, Romeo and Juliet is possibly Cinema's most intrigued subject. Bollywood soon followed with multiple versions from time to time. From Qayamat se Qayamat Tak to Ishqzaade lately and the very forgetful Issaq, the versions have maintained the common thread, each further altered per director's vision. It's interesting what someone once said – that Indian audiences like their movies to end with the happily ever after. That possibly explains why films on lovers' sacrifices haven't really worked magic at the box office. That did not deter filmmakers to pursue their continued obsession of the theme, the latest being Sanjay Leela Bhansali, whose film Goliyon Ki Rasleela: Ram-Leela releases in theatres this week. Can SLB take this simple charm of the film, maintain the core soul, yet reinvent it to a distinguished feel and appealing watch?
Two families in a feud for centuries past, they let their bullets portray their emotions – be it joy or fury, celebrations or war, while the youngest of the families, Ram (Ranveer Singh) and Leela (Deepika Padukone) respectively, advocate a love-your-neighbor dictum. Between misunderstandings, assassinations, betrayal, can their love prevail?
Guilty as charged, I was never a fan of Ranveer Singh, but post Goliyon Ki Rasleela: Ram-LeelaI have to admit I'm a convert. It's home ground for him playing Ram – a character with charm, vanity, lust, rage, who oscillates between being brazen about his illegal businesses to as pompous about his beneath the sheet accounts. You revel in his performance as he swaggers around town taking selfies, reciting corny lines and poetry in pitch perfect diction, yearning for his ladylove while attempting to convince his clan to ditch the bullets and make peace. Deepika as the impish, strong headed Leela compliments the better half of the Jodi with equal verve. She looks stunning, brings to the character strength, stubborn raunch while admirably holding onto elegance, making you marvel how she continues to become significantly better than her last film. The couple's chemistry is expectedly the vein of the film, running through the narrative with vulnerability at one end to ferocity on the other. Together the duo is fireworks. Apart from getting the lead casting right, SLB also puts together a convincing ensemble of supporting characters. The trump card, Supriya Pathak as the intimidating matriarch is simply awesome; breathes venom and spouts pun-riddled lines straight-faced maintaining the solemnity of the scene. Cameos by Sharad Kelkar, Barkha Bisht, especially Richa Chadda as the supportive sister-in-law are superlative, very impressive how they stand tall in scenes with the leads of the film. The only one who seems to have got the raw deal is Gulshan Devaiah, whose poorly sketched role of Bhavani does not do justice to Gulshan's formidable talent. The way he started out in the film I was hoping to see more of him in a slightly better crafted character, but it lasted all of one scene and a couple seconds.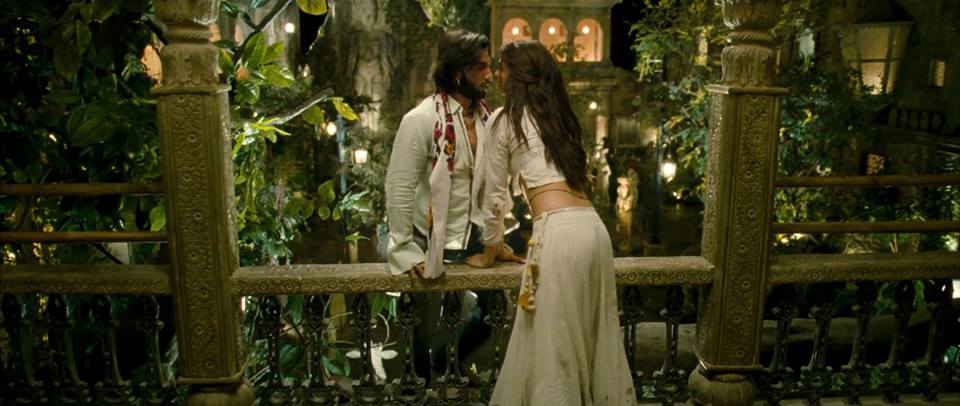 SLB along with co-screenplay writers Garima and Sidharth take the famed love tale and adapt it ingeniously, toning it to Indian context, Gen-Y slangs and pop culture thrown in for good measure. It's an all-out love fest with the lovers making no qualms of falling for the enemy. 'Dushman! kitna accha lagta hai sunne mein' she says knowing all too well, yet being enamored by the forbidden fruit. It's SLB's fantastic treatment of the story that has the leads seducing, flirting, sexual innuendos mouthed randomly without cringe or coy. Watch out for the filmmakers' direction of the famed balcony sequence or the opening scene which has a fanatical town hurling bottles with women and children joining in, as a testimony to the directors' proficiency to blend the fine line between masala and noir. The beautiful fusion of set opulence, rich color palette, culture, meshed with old world charm; a stolen kiss in a traditional setup is immensely appealing and fun. Crafty dialogues; vivid cinematography that ensures you're in for a visual extravaganza, already popular soundtrack is a rhythmic explosion on screen, all the technical aspects delightfully culminating into a spectacular product.
What doesn't work for the movie then is some of the crucial scenes that are treated rather sloppily. The heightened pulse that the first half is made up of, necessitated that post-interval packs in atleast the equal measure of drama, unfortunately it's a damp squib that just wanted to be done with. Since the audience already knows how this one is going to end, it remained to see how differently would it be filmed. Sadly, there's not much happening there, you're left with a deadpan change-of-heart climax with added mascara runs befit of a saas-bahu drama. Additionally, the movie could have absolutely done away with 2-3 songs, to crop the otherwise long 160-odd minute run-time.
Even then the little nitpickings do not steal away from Goliyon Ki Rasleela: Ram-Leela, the thrill of being a fulfilling movie experience. Consuming, thoroughly entertaining, with little unexpected surprises and twists that keep you engaged for most part of it, Ram-Leela is well worth a watch.