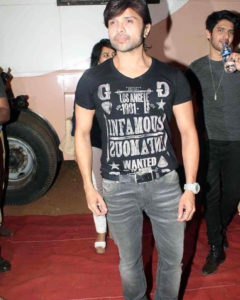 The multi talented Himesh Reshammiya recently attended and performed at the 74th Deenanath Mangeshkar awards.
The Deenanath Mangeshkar awards are in honour of Lata Mangeshkar, Asha Bhosle and Usha Mangeshkar's father Deenanath Mangeshkar. This award ceremony happens every the categories are not limited to just music.
Himesh who was last seen in his hit film 'Teraa Surroor', (according to Times of India), performed ever green classics on the first day of the award ceremony (23rd April).
In association with www.himesh-reshammiya.com