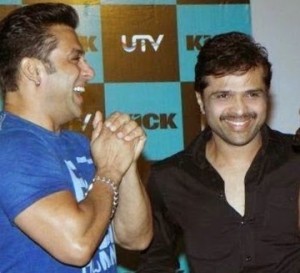 Of late, there has been much confusion with regards to the music director of Nikhil Advani's forthcoming film 'Hero'. However, music director, singer, actor and producer Himesh Reshammiya recently confirmed that he is not giving the music for the film.
Even though Himesh is not giving the music to the film, he has heard the songs that his mentor Salman Khan has sung in the film. Speaking to DNAIndia, Himesh said "I am not composing for Hero, but the songs that he's (Salman) doing are brilliant. He is outstanding in it. Listen to that song and you will know what I'm talking about. His pick-up sense is great. He doesn't take hours to rehearse. As a composer, you just let him know the notes and then just the rehearsal. That's it."
Himesh and Salman have recorded a special song together, but speaking further to DNAIndia, Himesh says there is no fixed release for this song yet "We have worked on a track that he has sung very well. I am doing this track that will be a single. Actually, Salman bhai makes a bank of his own songs and he likes doing that. He will be the one who will decide where it has to go. It could go in one of his films or even release individually."
We are certainly very excited, and are looking forward to hearing this forthcoming song from this super hit actor and composer team!
In association with www.himesh-reshammiya.com