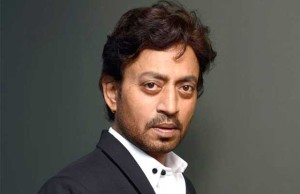 After playing romantic 'Rana' in Shoojit Sircar's 'Piku', Irrfan Khan's next release is one of Hollywood's biggest and most awaited films 'Jurassic World' playing the legendary, cool, talented and flamboyant park owner Mr. Simon Masrani. This makes us wonder which other Hollywood characters Irrfan would be incredible in , and here is a list:
Viktor Navorski – The Terminal
Steven Spielberg's romantic comedy 'The Terminal' is a heart-touching tale of Viktor Navorski who lands at an airport in the United States of America, only to find that his passport is no longer valid due to the outbreak of a civil war in Krakozhia, his homeland. The role originally played by Tom Hanks requires an actor who can showcase his expressions clearly without saying much and Irrfan is someone who can do just that. His role in 'The Lunchbox' as well as in 'Piku' has shown us his immense talent of being able to express his feelings without saying much. That would definitely make him a good Viktor Navorski, don't you think?
Mr. Darcy – Pride and Prejudice
The Romantic film based on Jane Austin's novel depicts a story of five sisters from an English family as they deal with issues of marriage, morality and misconceptions. After Irrfan Khan stole our hearts with his romantic avatar in Piku, we have started placing him in all our favorite romcoms! And the charming, makes- every- girl- go- weak- in- their- knees, Mr. Darcy, is the clear winner for Irrfan!
Sherlock Holmes – Sherlock Holmes
Sir Arthur Conan Doyle's much-loved character, Sherlock Holmes, has been played by popular actors Robert Downey Jr. and Benedict Cumberbatch. The only Indian we can imagine pulling off the madness and the crazy intellect of Mr.Holmes is none other than Irrfan Khan! Food for thought : Who'd be his Dr. Watson?
Professor Lupin- Harry Potter  Series
The characters in the Harry Potter series are rather complex and we feel Irrfan would make a really cool Professor Lupin. Hmm… Irrfan Khan as a warewolf… teaching Defence Against the Dark Arts… We are totally loving the idea.. Aren't you?!
Carl Hanratty- Catch Me If You Can
Carl Hanratty is one of the two FBI agents in 'Catch Me If You Can' played by Tom Hanks. We have seen Irrfan play the role of a cop in Bollywood and we would love to see him work his magic as an FBI agent in this biographical crime drama film.
Michael Corleone- The Godfather
Michale Corleone, the third son of Marlon Brando and the only college-educated family member is initially steered from the family business. His evolution from the family's last-born son to its ruthless boss is the main subject matter of the film. We feel Irrfan has just what it takes to play this role to perfection.
Captain Jack Sparrow – Pirates of the Caribbean
The name of Mr. Sparrow is enough! We have seen Irrfan play various kinds of roles and do justice to each one of them. We feel he would also make a good Captain Jack Sparrow in the Pirates of the Caribbean series.