Hrithik Roshan released a new poster of his upcoming film Kaabil on World Disability Day. Also starring Yami Gautam, Hrithik and Yami will be seen playing the roles of a visually challenged couple in the thriller, which now has been scheduled to open on January 25, 2017.
The film is the story of a man who lived, laughed and loved just like everyone in this world. Until one day, a terrible tragedy struck. Driven by the fire of vengeance, nothing will stop him. Not even the fact that he has been blind since birth.
The poster, released on the actor's social media accounts, features a blindfolded Hrithik. "Some have eyes but they can't see, some can see but have no eyes. See you 25th Jan 2017"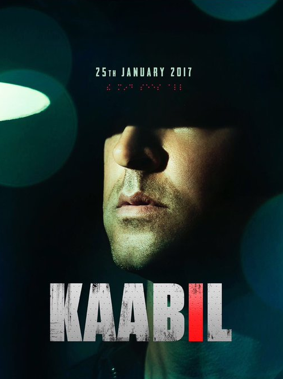 ICYMI here is the trailer!