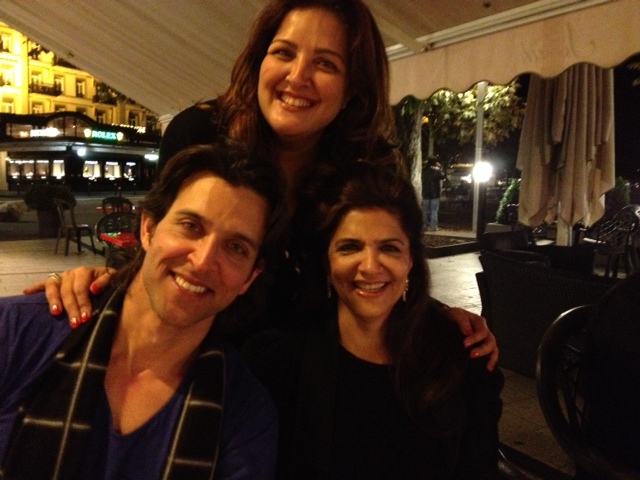 Hrithik Roshan's family have all become fitness freaks. It is well-known that Bollywood actor Hrithik Roshan spends hours in the gym everyday. Now he has roped in his trainer's wife Marika Johansson to assist his mother and sister- Pinky and Sunaina Roshan – with their workout sessions.
Ask Sunaina about this upgrade in her regular regimen and she says, "Marika has put mom and me on a strict diet. She has also been making us work out extensively. Hrithik takes active interest in our exercise sessions."
The older sister reveals that even when the actor is unwell, he doesn't miss his workouts. "Mom and I are getting a lot more involved with our fitness now and we can already feel the results. Marika has been making us do various types of fun exercises and she has created a fitness chart for us to follow. In fact, the gym has now become a meeting point for the entire family," says Sunaina, adding that her father, producer-director Rakesh Roshan, too has been working out with them.
Meanwhile, for the last few weeks Pinky and Marika have been visiting several high-end hospitals in the city and meeting doctors in order to spread the word about the importance of fitness.