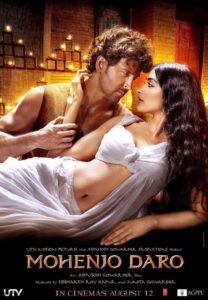 Pooja Hegde who has been one of the most talked about and anticipated debutant this year has also in Hrithik's admission been one of his best co-stars. Hrithik who has earlier confessed to have been taken aback by Pooja's confidence and courage also went on to say at a recent interaction with fans that, "Pooja Hegde has by far been my best co-star. I could not have asked for a nicer person or more talented actor than her to be in this film with me." Hrithik also went on to thank Pooja for being his co-star.
It's not just Hrithik who thinks of Pooja being his best co-star to date but the audience also share a similar sentiment. They feel that her chemistry with Hrithik is a treat to watch on the screen and her ethereal looks and flawless performance makes for a great debut.
With all yes on the young actress, the anticipation around Pooja has just increased. Way to go girl!