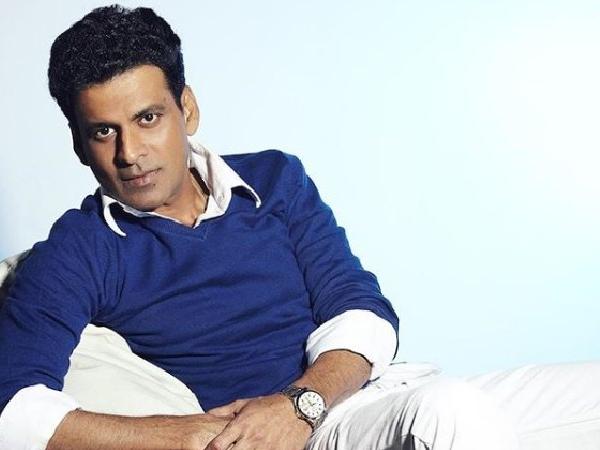 Though he has been a part of the Hindi film industry for over 25 years, Manoj Bajpayee hasn't seen busier times. In 2017 he had three releases, Naam Shabana, Sarkar 3 and Rukh. However, 2018 turned out to be even bigger with the count of releases turning double, what with films as diverse as Satyameva Jayate, Baaghi 2 and Aiyaary to Missing, Love Sonia and Gali Guleiyan releasing one after another. While he is already gearing up for the release of his next, Sonchiriya, congratulations calls are continuing to flow in for his Padma Shri award win.
Guess it is time to celebrate?
"Well yes, the celebrations are indeed on and that too without me even throwing a party," laughs Manoj Bajpayee, who was recently recognized by the government for his contribution towards cinema, "There is so much love that is coming in from the fraternity as well, while I am happily busy making films in front of the camera. That's the best form of celebration and I am enjoying every bit of it."
He wouxld be seen as dacoit Maan Singh in Abhishek Choubey's Sonchiriya and that is akin to life coming back full circle for him. Reason being that back in 1994 he first gained recognition as dacoit Maan Singh in Shekhar Kapoor's Bandit Queen and there too the setting was that of Chambal. Now that Abhishek Choubey has taken the story to Chambal, he has chosen Manoj Bajpayee for the part of Maan Singh even though the characters from both these films are totally different.
"Yes, it has just happened that both these characters are called Maan Singh, they are dacoits and the location is Chambal," says Bajpayee, "So yes, life is indeed coming back full circle for me. To get Padma Shri award after being in the industry for 25 years and spanning my career from one Maan Singh to another, what better way there could be to celebrate."
He will next be seen in feature film Bhosle as well as TV series The Family Man. However, post that he is planning to take a break of four to five months.
"I have been working round the clock for last three-four years and now I want to stop, analyze and then go ahead. In life when you want to take a leap then you have to take a few steps back," he opines.
While one waits to see what he picks next, all eyes now are on what he has to offer in Sonchiriya which is directed by Abhishek Choubey of Udta Punjab, Ishqiya and Dedh Ishqiya fame.