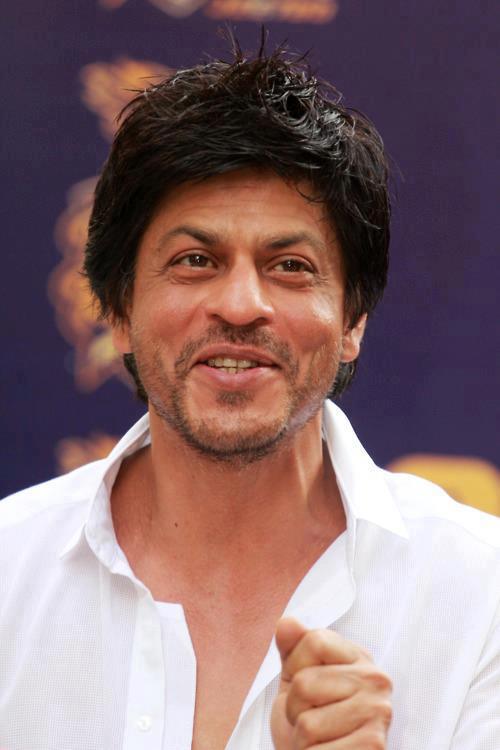 "That's how happy I was", Shah Rukh stated with a sheepish crooked grin at the press conference held earlier today at his palatial bungalow, Mannat. It has been close to 72hours of non-stop revelry for Kolkata Knight Riders after their victory on Sunday at the fifth season of the Indian Premier League.
Tongue-in cheek, Shah Rukh was every inch the affable King Khan that we hadn't seen in a long time. He posed with the victory cup; spoke candidly about his wins, failures, mistakes, disappointments and more.
Addressing the media he thanked the press and his fans for their love and support for KKR for the past five years. "I have felt it many times, through the 4-5 years since we're playing, that because of me we have to face too much criticism as well as we get too much compliments also"
Talking about his journey as owner of KKR, Shahrukh said, "It's been a good ride. We have been told we are interfering with the team which isn't the truth". "We've always been outsiders (myself, Jai and Juhi). We were told we don't know to play cricket or run a cricket team. So we're happy, the youngsters including my children that this monkey is off our back. This will make all the players, team member, everyone a little positive about themselves", he added.
"Saal ke andar ek jhagda aur do films kaafi hai (within a year a brawl and two films is enough). When I sat home, my wife and children explained to me that I shouldn't have behaved that way. I realized that my children have grown up so much that they are advising me, I was very very ashamed," he confessed about his scuffle with the MCA at the Wankhede stadium few days back.
Expressing remorse over the intrusive behavior of media on his personal life he said, "for the past 6-8 months, my heart is broken with everything that has been said about me. If people are going to be careless about my personal life, I don't respect that"