The Indo-American Arts Council (IAAC) continues its annual tradition of film excellence with its signature program of the year and announced today that the 13th Annual New York Indian Film Festival, the oldest and most prestigious film festival for Indian cinema in North America, will be held Tuesday, April 30 to Saturday, May 4 in New York City.
The New York Indian Film Festival will kick off its week-long festivities with a star-studded Opening Night red carpet premiere, which will take place at a prestigious new opening venue for the Festival, the Skirball Center for Performing Arts.
Festival screenings will take place throughout the week at Tribeca Cinemas, with the Closing Night selection to be followed by the annual awards ceremony and after-party at the Skirball Center for Performing Arts.
NYIFF's selection committee, led by Film Festival Director and noted film journalist Aseem Chhabra, will consider submissions for narrative and documentary features and shorts. The final submission deadline is February 8, extended deadline for Withoutabox members is February 15. All filmmakers can find details on the organization's web site: www.iaac.us.
In addition, this year marks the launch of a new award at the 2013 Festival that will honor student-created short films (five minute or less). Through open, no-fee submissions from film schools, one student will be selected to receive a special award at the Closing Night Award Ceremony.
In conjunction with their stellar cinematic line-up, NYIFF also presents excellent, informative networking events in the form of industry panels. These panels explore in depth such topics as financing, distribution, and production in an increasingly global market, and are helmed by esteemed experts in the film industry.
The New York Indian Film Festival (originally the IAAC Film Festival) started in 2001 following the devastation of the September 11 attacks on New York City. This festival creates an awareness and better understanding of the people and stories from the Indian Diaspora by bringing the most acclaimed feature films, documentaries, and shorts from that region to America's biggest and most remarkable city. Mira Nair's 'Monsoon Wedding' closed IAAC's first festival before its worldwide theatrical release. Since then, the festival has provided first-looks at many acclaimed films, including Deepa Mehta's Oscar-nominated 'Water,' Nair's 'The Namesake,' the Sundance audience award-winning 'Valley of Saints,' the South by Southwest award-winning, 'Kumare,' 'Gangs of Wasseypur Part 1,' and the New York Premiere of Danny Boyle's 'Slumdog Millionaire' which won eight Oscars including Best Picture. Some of the artists who have lent their support to the festival include Nair, Mehta, Salman Rushdie, Madhur Jaffrey, Padma Lakshmi, Shabana Azmi, Rishi Kapoor & Neetu Singh Kapoor, Shashi Tharoor, and the late Ismail Merchant.
"I am thrilled to entertain, educate and challenge audiences with yet another year of fantastic Independent films from every country in the Indian subcontinent as well as the global Indian diaspora," says Indo-American Arts Council Executive Director Aroon Shivdasani. Film Festival Director Aseem Chhabra adds, "We are particularly excited about this year's festival since it marks 100 years of Indian cinema. As such, we are curating a series of recently restored classics from India, never seen before in this condition. There is no better place for these films to be showcased than at this year's New York Indian Film Festival."
For the latest news, updates and information about The 13th Annual New York Indian Film Festival, presented by The Indo-American Arts Council, visit www.iaac.us.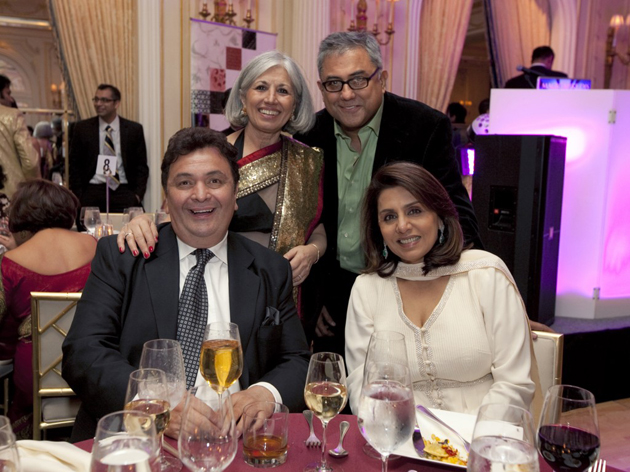 L-R (top) Aroon Shivdasani and Aseem Chhabra, L-R (bottom) Rishi Kapoor and Neetu Singh Kapoor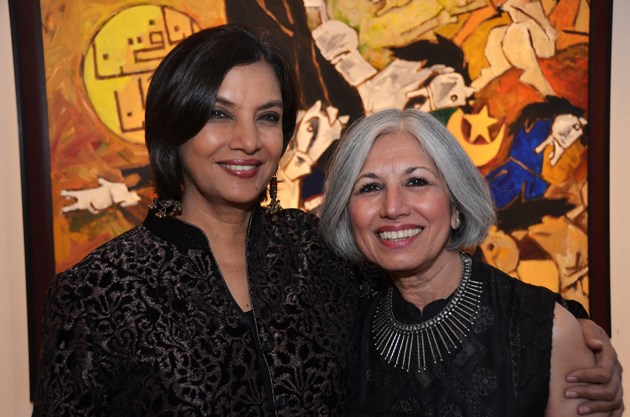 L-R Shabana Azmi and Aroon Shivdasani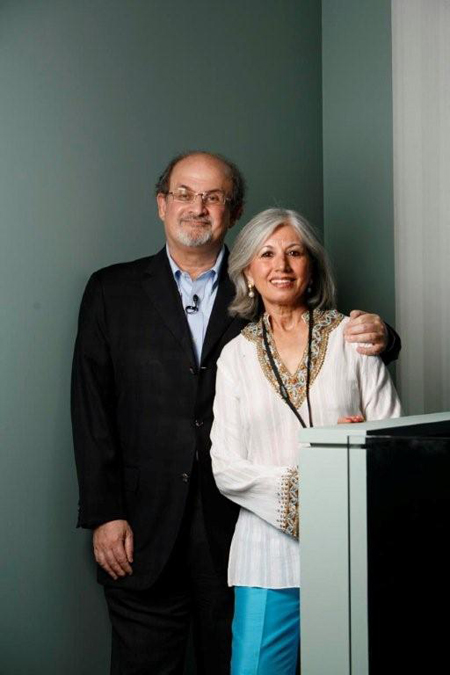 L-R Salman Rushdie and Aroon Shivdasani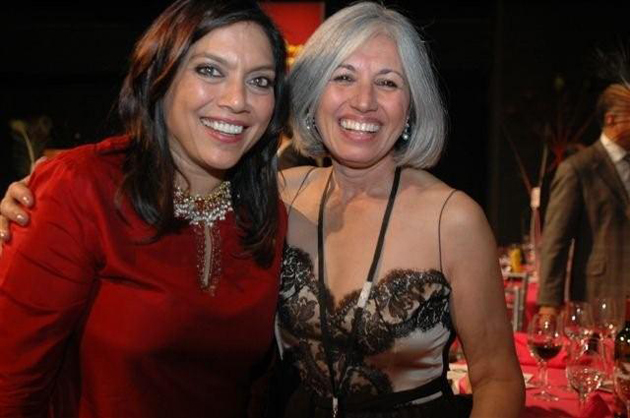 Mira Nair and Aroon Shivdasani