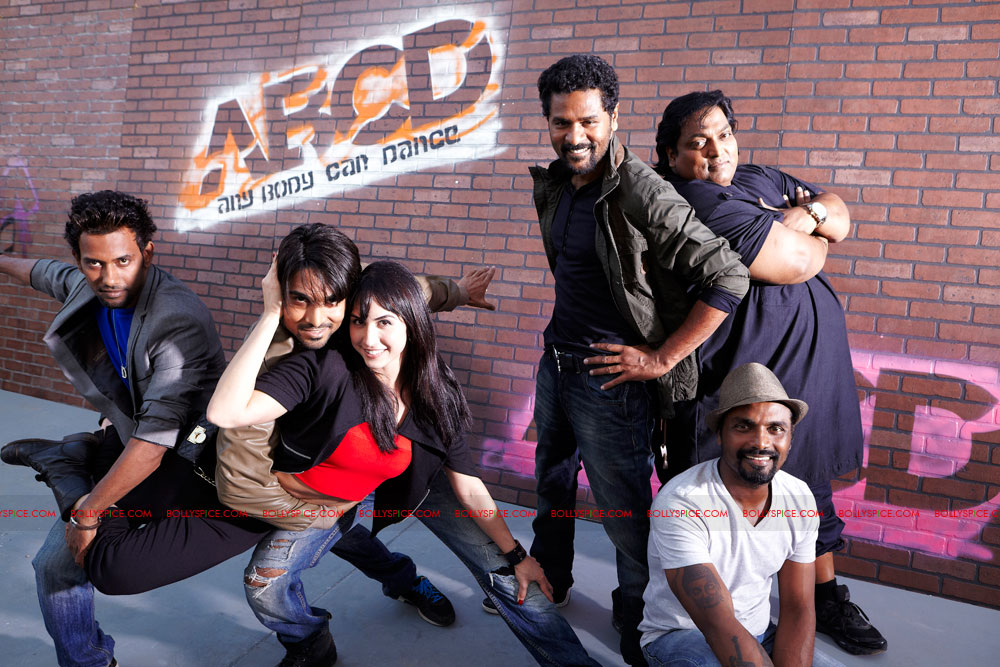 One of the films that has us really excited to see is ABCD (Any Body Can Dance). In a first for India, this is a film entirely about dance and it has the added in bonus of being in filmed in 3D. Directed by Remo D'Souza, the film's cast includes some of the best choreographers and dancers including Prabhu Deva and Ganesh Acharya who play key characters in the film. According to director Remo D'Souza, "Prabhu Deva is playing a choreographer who is thrown out of his dance institution. After that he meets his old friend Ganesh Acharya and from there onwards they make their own team."
One of the coolest things is that along with Prabhu Deva and Ganesh Acharya, the cast includes some pretty impressive dancers including hit reality dancing show Dance India Dance winners like Salman Khan, Dharmesh, Prince, Mayuresh and Vrushali along with Lauren Gottlieb, of the US television show So You Think You Can Dance, who plays the heroine of ABCD. "I'm also excited that the film is seeing the union of the best reality show dancers from India and the West acting in it. So, you can imagine the quality of dancing that you will get to see in ABCD," said D'Souza.
Recently Prabhu Deva commented on the other dancers in the film and you will not believe what he said! "You can see better dancers than me in this film, it was very tough for me to match their steps." Yes, one of the best dancers in all of India thinks the rest of the cast are better dancers, we are certainly in for some spectacular dance numbers.
The actor/dancer/director had nothing but praise for Remo D'Souza, "Remo has worked 25 out of 24 hours. He has worked very hard. Best of luck to him. UTV productions has also done a tremendous job."
As for Remo, he calls this film his dream project, "I had always nurtured the thought of making a film on my passion – dancing. ABCD is a culmination of multiple dreams actually for me – I get to make a dance film and get the one and only Prabhu Deva to dance and act in it."
At the wrap party he said, "To make him (Prabhu Deva) do something new was a challenge. Prabhu ji is a big director and Ganesh (Acharya) ji has also directed a film. I thought it would be tough to direct them but it was not because they know what a director wants. They are legends in their fields."
Getting back to Prabhu Deva, he says, "ABCD is an out and out dance film. It is 3D which is the best part. I would also love to see the film in 3D. This is the speciality of the film."
Telling us a bit more about the story D'Souza said, "The film has a beautiful story. The film will showcase Prabhu Deva's story, Ganesh Acharya's story and is also about love and friendship."
Stay tuned we will be bringing you more about this exciting new film!