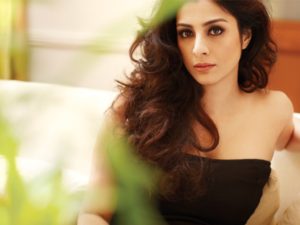 One of the best actresses in Indian cinema, Tabu has given outstanding performances in films in the Tamil, Telugu, Malayalam, Bengali and Hindi film industries. One of the qualities that makes her such a good actress is that you never feel as if she is acting. She completely commits to her role and the arc her character goes through and she takes us on that journey with her. The actress has garnered rave reviews, as well as 2 National Awards, been awarded the Padma Shri for her contribution to cinema and many other awards during her career so far and she is still going strong.
In celebration of her birthday today we thought we would shine the light on one of our favorite actresses.
Even more beautiful now
Though lovely in her first appearance onscreen in the Telugu film Coolie No 1 and in her debut film as leading lady in Vijaypath, the actress is even more beautiful now! Seriously, how does she do that?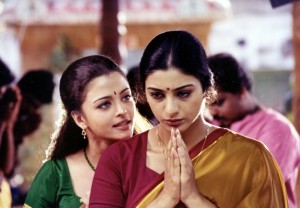 We love Kandukondain Kandukondain
Tabu shined in the role of Sowmya aka Eleanor in the Tamil film based on Jane Austen's Sense and Sensibility. Directed by Rajiv Menon, the film lived up to the classic tale and is one of my favorite Austen adaptions. If you have not seen it yet, run and get it it is a must watch!
Kaalapani aka Sirachaalai aka Saza-E-Kala Pani
Another amazing performance by the actress, this 1996 film was originally a Malayalam film but was also dubbed in Tamil, Hindi and Telugu. Considered a classic, the film won three National Awards!
The Dance
Though not really known as a dancer it was the song 'Mujhe Rang De' from Thakshak that showed she has got the skill and the moves!
The Sweetness of Cheeni Kum
She showed a lighter and well….sweeter side playing opposite the great Amitabh Bachchan in Cheeni Kum and we loved it!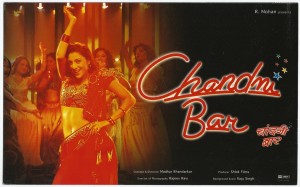 Award Winning Chandni Bar
For her portrayal of Mumtaz in Madhur Bhandarkar's gritty, hard hitting drama set in the underworld, the actress, whose performance was called flawless, won a National Award.
Gulzar's Maachis
Once again Tabu was honored with a National Award for her work. Directed by Gulzar, the 1996 poignant drama also boasts music by Vishal Bhardwaj. To this day the film still rates high both on Rotten Tomatoes and IMDB!
Powerful Supporting Actress as well
No matter if she is the leading star or the supporting actress, Tabu always steals the focus in any scene she is in. Think of her amazing supporting performances in Fanaa, Hum Saath Saath Hain and most recently the great Talvar. With only a look or perhaps a few lines she proves her incredible talent.
A new role in Drishyam
In a different avatar, Tabu played a cop for the first time in the gripping drama that also starred Ajay Devgn. Tabu was very excited to be playing the role of a tough Inspector General officer. "It's great such a role was written for a woman. It could have easily been done by a man but a woman is doing it," she said. We loved seeing this different side to the actress in the challenging role!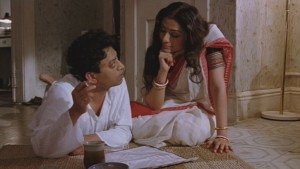 Hit in Hollywood too!
In both Mira Nair's The Namesake and most recently in Ang Li's Life of Pi, Tabu has made a name for herself internationally and received great reviews for both films! In fact, The Namesake was given 4 1/2 stars by the great critic Roger Ebert and has made it on many Best Film lists.
Those Eyes
One of the most amazing things about watching Tabu onscreen is her eyes. She speaks volumes with a look and you can see and feel everything she is feeling through the window of her eyes.
Challenging Maqbool
The first in Vishal Bhardwaj's Shakespeare trilogy, this retelling of Macbeth sees the actress portray one of Shakespeare's most famous characters Lady Macbeth. Considered one of the most challenging roles an actress can take on, Tabu as Nimmi in this version of the tragedy was brilliant portraying the many layers and emotions of the character.
The Brilliant Haider
A Vishal Bhardwaj tale of Hamlet, Tabu created a role and performance to remember with her portrayal of Ghazala Meer, based on the role of Gertrude in the original play. We actually loved Tabu so much in this film that we named her the Best Actress of 2014.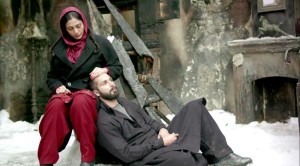 Anticipating Fitoor
We certainly are excited about Abhishek Kapoor's Fitoor, a Hindi version of the classic book by Charles Dickens' Great Expectations. One of the main reasons that we are looking forward to this film is to see Tabu sink her teeth into the twisted role of Miss Havisham. Needless to say this film is definitely on our list of 'We can't wait until this film hits theaters'.
We wish Tabu a very Happy Birthday! We can't wait to see what she moves us with next!