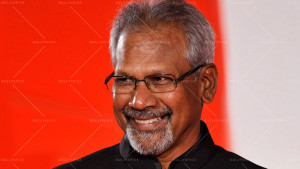 When it comes to naming the great directors of Indian cinema, Mani Ratnam is someone who is always included. Working not only in Hindi films, but also in the major industries in the South, the filmmaker has created some of the best movies in the Indian film canon. He began his career with Pallavi Anu Pallavi and went on to bring audiences such outstanding cinema as Bombay, Roja, Dil Se, Nayakan, Saathiya, Guru, Ravaan and this year's O Kadhal Kanmani to name just a few. Awarded the Padma Shree in 2002, his films have also won several prestigious National Film Awards. His work has been included on Best Film lists both in Time Magazine and The British Film Institute as well as winning awards at major film festivals around the world.
Naman Ramachandran, the film programmer for The Bagri Foundation London Indian Film Festival, was allowed by Mr. Ratnam, to record a special conversation where the two discussed all things cinema. We present a cut of this talk, exclusively on BollySpice, ahead of his British Film Institute (BFI) Masterclass at LIFF that takes place on July 19th.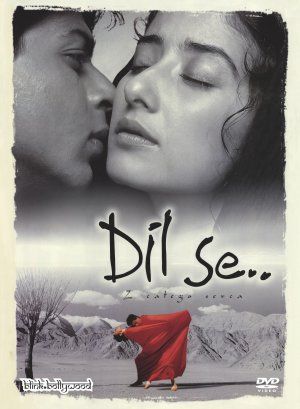 About being invited by the London Indian Film Festival and the British Film Institute to do a Masterclass on his career, Mr. Ratnam said, "It is nice. It is nice that London is having an Indian film festival and that BFI and LIFF invited me. I have never been to LIFF and I am looking forward to being there. I think we will find it fun. We will learn from them [the audience] and the other way around."
To celebrate the 20th anniversary of his award-winning drama Bombay, which starred Manisha Koirala, LIFF is holding a special screening on July 21st that will be introduced by Mr. Ratnam and Ms. Koirala. What makes it even more special is that the event is also a Charity Gala to raise much needed funds for The Indian Ocean Disaster Relief (IODR), which is working to re-build homes in earthquake devastated Nepal.
Bombay, which has been described as a unity saga, is set during the riots between Hindus and Muslims in Bombay in December 1992 and January 1993. Discussing the film and its themes, Naman asked, 'In your opinion, how relevant is the film today given the climate of the world that we are living in?' "In terms of its content I think it will constantly be relevant," Mr. Ratnam replied. "I think it is truths. It is about tensions between two groups of people, and for those same groups of people, there is unity! There is also tension between two people and there is also a sense of fighting between the same two people. So there are two aspects to it. I think it will be relevant."
Did you that know that his classic romantic thriller Dil Se (1998), which starred Shah Rukh Khan, was the first Indian film to break into the UK Box-office Top 10? Mr. Ratnam said that it was a very big surprise when that happened. "We were really taken aback. We did not expect that. It was a very good thing. I think it was just a start, then after that I think a whole lot of Indian films have consistently been doing that. Some film had to open out the door and I think that Dil Se happened to do it. It felt good." He added he is happy that people are coming out in numbers to watch Indian films.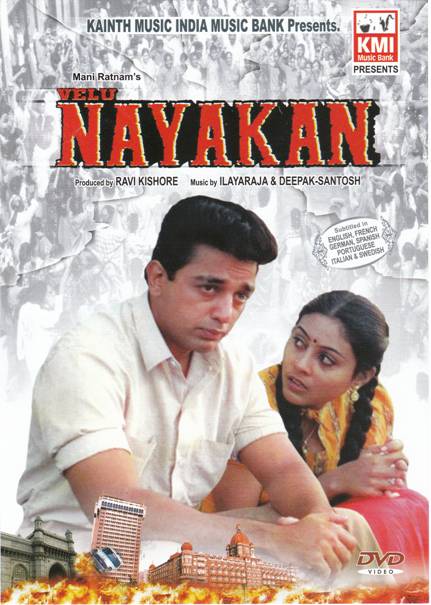 Naman also touched on the period between Bombay and Dil Se in which Mr. Ratnam was creating deeply political films and asked if he have any plans to make any more movies along those lines. Giving more insight into why he made Bombay and his process of filmmaking, Mr. Ratnam answered, "You know, you don't start off saying I want to make political films now. It just happens that that day is in front of you and somehow you feel you have something to say about it and it forms the story. That is how those films came about. It was not planned to do one after another. You know, when Bombay happened I was actually doing a caper film called Thiruda Thiruda, which had absolutely no relevance to anything political. But it happened in front of your eyes. You thought Bombay was the most metropolitan city that we had in our country and it was happening there and we thought we could address it. That is how that film came about. It just a reflection of the times you live in. You don't set out saying I am going to do a series of this kind of film and that kind of film – you just go with what occupies your mind to a large extent at that point of time."
Praising Mr. Ratnam's work, Naman said, 'Amongst Indian filmmakers, you are known as someone who really finds the visual and musical language of cinema'. Talking about his influences, Mr. Ratnam humbly answered, "I think a lot of Indian filmmakers have done tremendous work on visuals and their treatment. Music becomes an integral part of Indian cinema so their treatment of music also has been very, very special. If you take anybody like Guru Dutt [Pyaasa, Kaagaz Ke Phool] or Vijay Anand [Johny Mera Naam, Guide] they have just been brilliant. If you look at Tamil films, somebody like C.V. Sridhar [Ilamai Oonjal Aadukirathu, Kadalikka Neramillai] was absolutely brilliant both visually and musically. There have been very strong benchmarks which have been placed before you so you just have to reach out."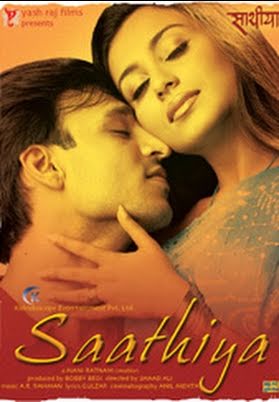 Mr. Ratnam went on to say, "It is not really in just these two aspects visual and music alone that there have been benchmarks. Shyam Benegal put a benchmark for mainstream cinema to reach in terms of detailing and in terms of reality. In terms of getting all the details of the art department and costumes and making the entire team look authentic. There have been several filmmakers that have helped us get where we are today."
Speaking of Mr. Benegal, there is a fascinating documentary The Master: Shyam Benegal that is being screened at LIFF. The film charts his emergence from advertising to become a leading filmmaker and includes insights by many celebrated film professionals including actors Shabana Azmi and Kareena Kapoor.
Getting back to the interview, Mr. Ratnam also talked about World cinema directors that have influenced his work and mentioned in particular Japanese filmmaker Akira Kurosawa. "Yes, yes I have been. It is a continuous process, I think, but initially what influences you most, stays with you for a long time. For me, the early influences were predominately Kurosowa and then maybe Ingmar Bergman and François Truffaut. Kurosowa is strong, because I think his dramatic narration is very close to an Indian narration but he does it with such restraint and so much energy that you just love it. There is every aspect of cinema. It is pure cinema. It is so aesthetic and so poetic that it's special."
Mr. Ratnam also revealed that quite a few British and European filmmakers have impressed him, including one film that may surprise you. "I think, for me, in the early stages it was some of the early British films, which are gritty. Also just the style of editing. For example, A Hard Day's Night, you have to see it three times to see how editing had changed after that film. There have been quite a few European filmmakers and British filmmakers who make an impact on you when you get into films."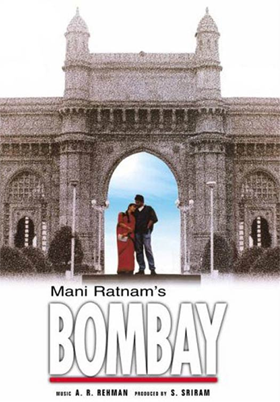 So what would his words of advice be to aspiring filmmakers anywhere in the world? "Just go and do it! That's it! There really is no advice. If you have a story to tell, go ahead and tell it any which way you want to do it. But make sure it is your own way! I think there are no rules to it. They have consistently been proving that again and again. If you have a story to tell, if you have a character to depict, then just go ahead and do it!"
Naman also asked what audiences can expect next from the director. Answering with a laugh that sounds like he has a secret he said, "What do I say? The next one will connect with something quicker. It definitely will not be like OK Kanmani."
It was an absolute pleasure and honor to write this special and fascinating conversation with one of the greatest filmmakers in all of cinema. We hope you enjoyed reading it as well.
The Screen Talk masterclass with Mr. Ratnam, which will be conducted by with Oscar® and BAFTA nominee Peter Webber (Girl with a Pearl Earring), takes place on July 19th and if you are in London and a fan of cinema we say this is definitely something you do not want to miss. Also please support the special charity gala event and screening of Bombay on July 21st.
For more on the London Indian Film Festival, now into its 6th edition, which runs from 16th to 26 July in various venues in London and Birmingham, visit: www.londonindianfilmfestival.co.uk