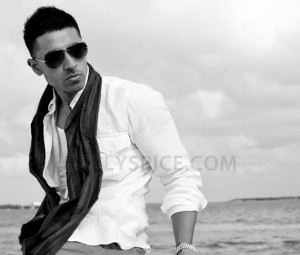 Cash Money Records co-CEOs and founders Bryan 'Birdman' Williams and Ronald 'Slim' Williams are proud to announce that the first Cash Money Records and YMCMB artist to reach number 1 on the Billboard Hot 100 charts, Jay Sean takes the hot spot again!
Jay's current collaboration with Latin artists Chino y Nacho, 'Bebe Bonita' rose over 20 spots in less than 7 days to take pole position on the Billboard Hot Latin Songs Chart. With this latest hit, Jay Sean has become the first British male artist to reach the top spot on the Latin Billboard Charts as well as the first Asian artist to achieve the same honour. In 2009 Jay Sean's single 'Down' hit the number 1 spot on the Billboard Hot 100 chart making him the first YMCMB artist to do so.
"Jay Sean continues to expand his global fan base. We are very proud of his ability to cross many musical boundaries and his continued efforts in and outside of the studio," says Bryan "Birdman" Williams.
There's a reason they call Jay the international superstar, his current single 'I'm All Yours' featuring 'Pitbull' is 2 times platinum in Australia, went to No1 in the Japanese pop charts, currently sits in Germany's top 30, and has over ten million views on YouTube. Jay has also reached No1 with the single he penned for the Australian boy band 'Justice Crew'. The song 'Boom Boom' hit No1 on iTunes over the weekend and is No1 on the overall Aria Chart (Australia's Music Sales Chart).
"The Latin Billboard No1 means so much to me. In the 10 years I've been working as an international artist, South America was the only continent I felt I had yet to make a real impact on and I guess there's no better way of doing it than getting that top spot! I'm delighted to be on the record with Chino y Nacho who are already huge stars in the region. For me this is just the beginning, I'm looking to do a lot more work in the Latin world," says Jay.
Jay's single 'Sex 101' featuring 'Tyga' off his recent mixtape 'The Mistress' is also making a splash, garnering over 400,000 downloads and an astonishing 8 million views in less than 4 days during its debut on www.worldstarhiphop.com and over two million views on VEVO. Jay is currently gearing up to release his fourth studio album, his second with Cash Money Records, 'Worth it All' due out later this year.