John Abraham has set the Box Office on fire and pleased critics and audiences alike with his new drama thriller Batla House, in UK cinemas now.
John Abraham portrays the role of officer Sanjeev Kumar Yadav during the events of Operation Batla House, which took place in 2008. Batla House is based on the real story of the controversial encounter of Indian Mujahideen terrorists eleven years ago in Delhi. Directed by Nikkhil Advani, Batla House also stars Mrunal Thakur and Nora Fatehi and is distributed in the UK by Cinestaan Film Company
You've recently been doing very serious films, just like Batla House. What is the reason behind you choosing such films?
My next film is a full-on comedy called Pagalpanti, which we filmed in London, relasing in November. I'm not selecting films like Batla House by design. If a script appeals to me, I pick it up. Sometimes you select three or four films that are pretty serious but then you go for a funny one as well. It's primarily about the story you want to tell and entertain audiences.
When a story is based on a true event, actors can be sceptical about it. What were your thoughts about that when you went into making Batla House?
There is a lot of pressure on films like these. We have to look at a lot of research during the preparation. This particular incident had a lot of research out there already. An ex-student of Jamia University, which is in the area where the encounter happened, is one of the writers of the film. But to simply put it, there is a lot of pressure as an actor to go and make a film like this.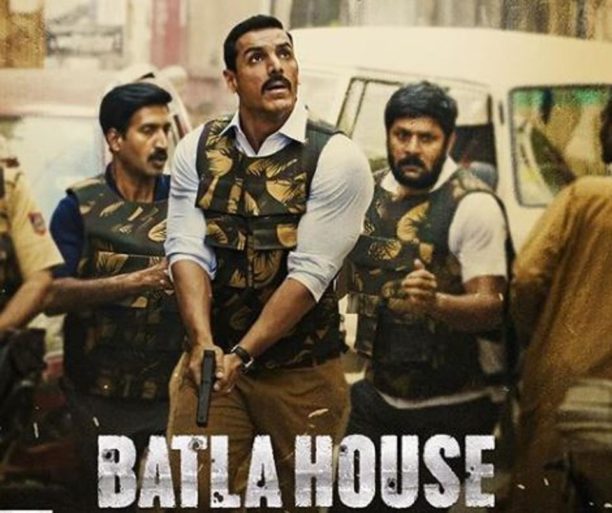 Your production house is co-producing the film. When and how do decide that?
With JA Entertainment, we are very clear we want to make films that are entertaining but at the same time have a meaning and get a message across. We have a small team that selects the films. It's a very democratic process, where my head of development, my associate producer and I discuss whether a film will be co-produced or not. If it's not good enough, then only John Abraham becomes a part of it as an actor (laughs). It's a fun process. I'm very clear that audiences should know that when and if it's a JA Entertainment film, it will be entertaining.
When you're working on a film like Batla House, how much of the producer's hat do you have to wear on a daily basis?
It's very important to understand the economics of a film from a producer's perspective. The question you have to ask yourself as an actor, director or producer is; why are you making this film and who are you going to reach out to? Once you answer these questions, it's very easy to don the hats of an actor, producer or director.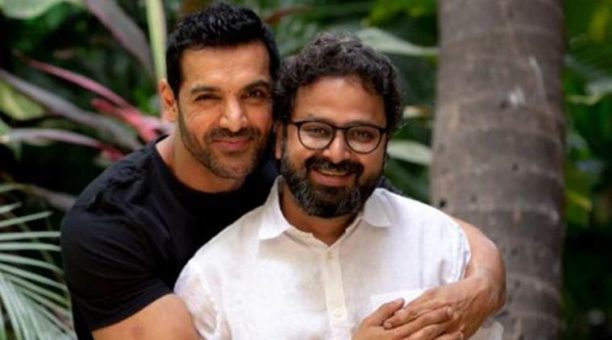 Nikhil Advani, the director, seems to have changed his comfort genre starting out with films like Kal Ho Naa Ho and Salaam-E-Ishq, the latter you worked on, and making more serious films now. How much of a change was it for you to work with him again?
Nikhil is an absolute pleasure to work with from an actor's point of view. The way he takes you through the process is amazing. He is very considerate towards his actors. He has really found his calling in D-Day. That was the film where he explored what he was all about. As an actor, I found my calling with films like Madras Café. When we met for Batla House, it was an amalgamation of two like-minded people, who are pretty much in sync with each other. It was a beautiful experience.
Audiences often now complain about lack of originality when it comes to songs. You have a hugely popular remake in the film 'Saaki Saaki', with performances by Nora Fateh. Why do feel that it's required to remake songs rather than creating original content?
The discussion on why remaking songs is a good or bad things is a broader discussion. I can talk better about why this particular song was required in Batla House. It was a commercial decision. Nikhil also found the hardest to find a convincing song for that moment. We managed to do so very convincingly. I think some remakes sound fantastic and some sound horrendous. There is a new audience that wants to listen to old songs in a different way. I'm not much a music person so I'm not the best one to talk about it in detail. But with Saaki Saaki, we have reached out to a very wide audience and Nora has done an amazing job.
How did you prepare for the role?
It was easy and difficult simultaneously. I had assistance from DCP Sanjeev Kumar Yadav whose life it is based on, and that made the process easy. It was hard on the other hand because he needed to validate that I've done a decent enough job on his life. The preparation for me was meeting him and talking to him about the trauma he went through. He was separating from his wife at that time and his personal journey was important for me. If I've done that right on the big screen, I'll be relived.