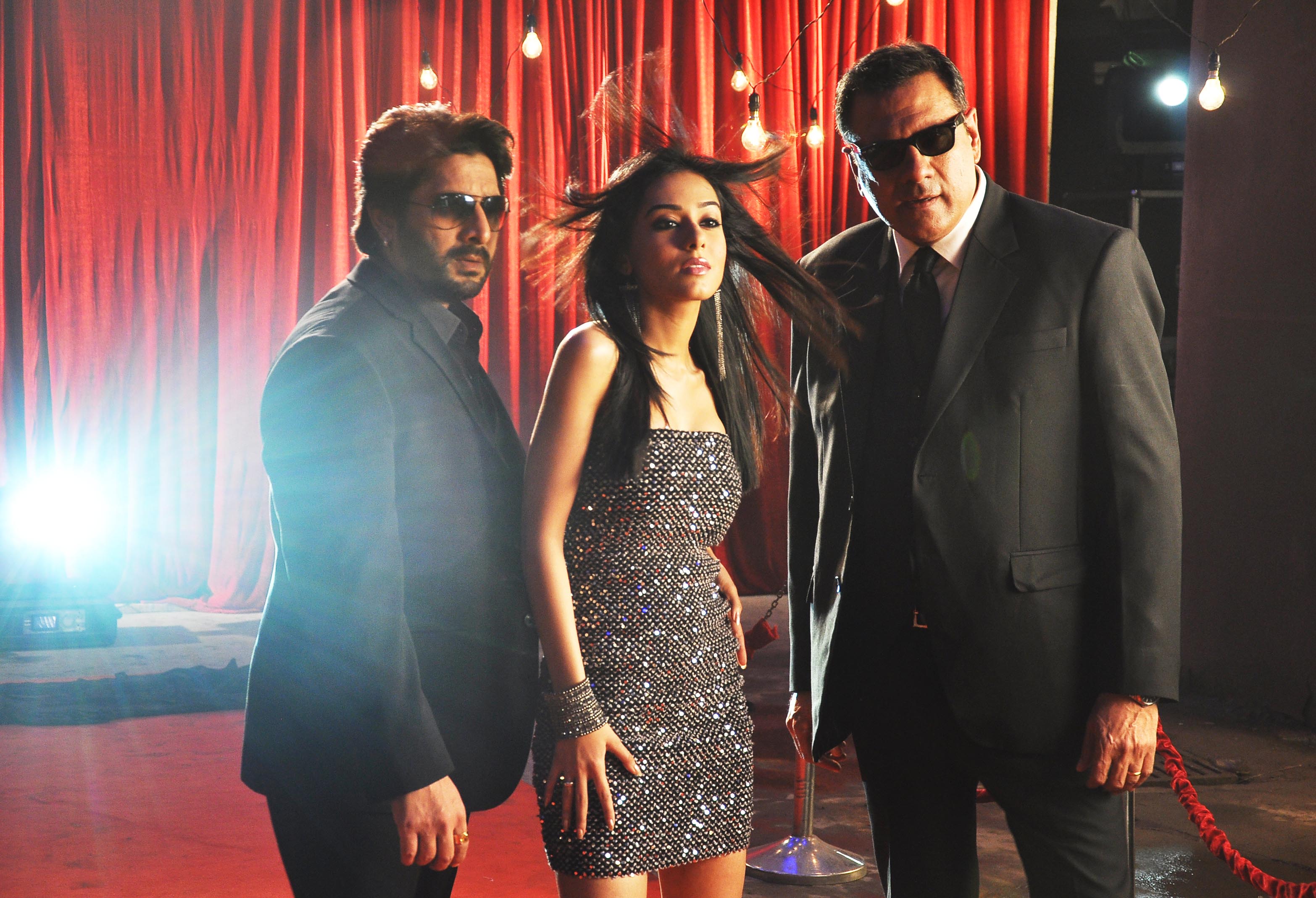 Celebrating the spirit of the common man looking for justice and drawing parallels from experiences of real-to-life episodes that most Indians have faced with the legal system, Fox Star Studio's satirical comedy Jolly LLB directed by Subhash Kapoor, is already popularly being spoken of, days before its release.
Talking about his aim behind the film says director Subhash Kapoor, "I am welcoming people to the courts of India — where you may neither find the Bhagwad Gita to take an oath on, nor chaste Hindi/ Urdu-speaking lawyers. Rather, you will see everyday life being presented as it is. A court proceeding has all the elements of drama; it's a slice-of-life. It's a biting comic satire that will make you laugh at situations that seem serious."
In fact so impressed are the few who have seen the film that apart from congratulatory calls, the director also bagged the next leg of the Munnabhai franchise – Munnabhai Chale Delhi, having floored filmmakers Vidhu Vinod Chopra and Rajkumar Hirani.
Talking about the rave reviews the film is receiving Vijay Singh, CEO, Fox Star Studios says, "Jolly LLB has been getting fantastic word-of-mouth from those who have seen the film. It's a very special film that we are extremely proud of — it not only entertains but also makes you think and reflect".
Jolly LLB, produced by Fox Star Studios and directed by Subhash Kapoor, starring Boman Irani and Arshad Warsi is scheduled to release on 15th March 2013.