We know you are eagerly awaiting to see the full Tubelight trailer, which will release today! To give you a bit more insight, to ramp up your excitement and yes, to hold you over until the trailer hits we have a set of special stills and the story behind the scenes!
As you may know, the backdrop of the film is the Indo-China conflict, and in these stills Sohail, a soldier in the Indian army, puts up a brave front and fights in the unsteady landscapes of Leh and Ladakh.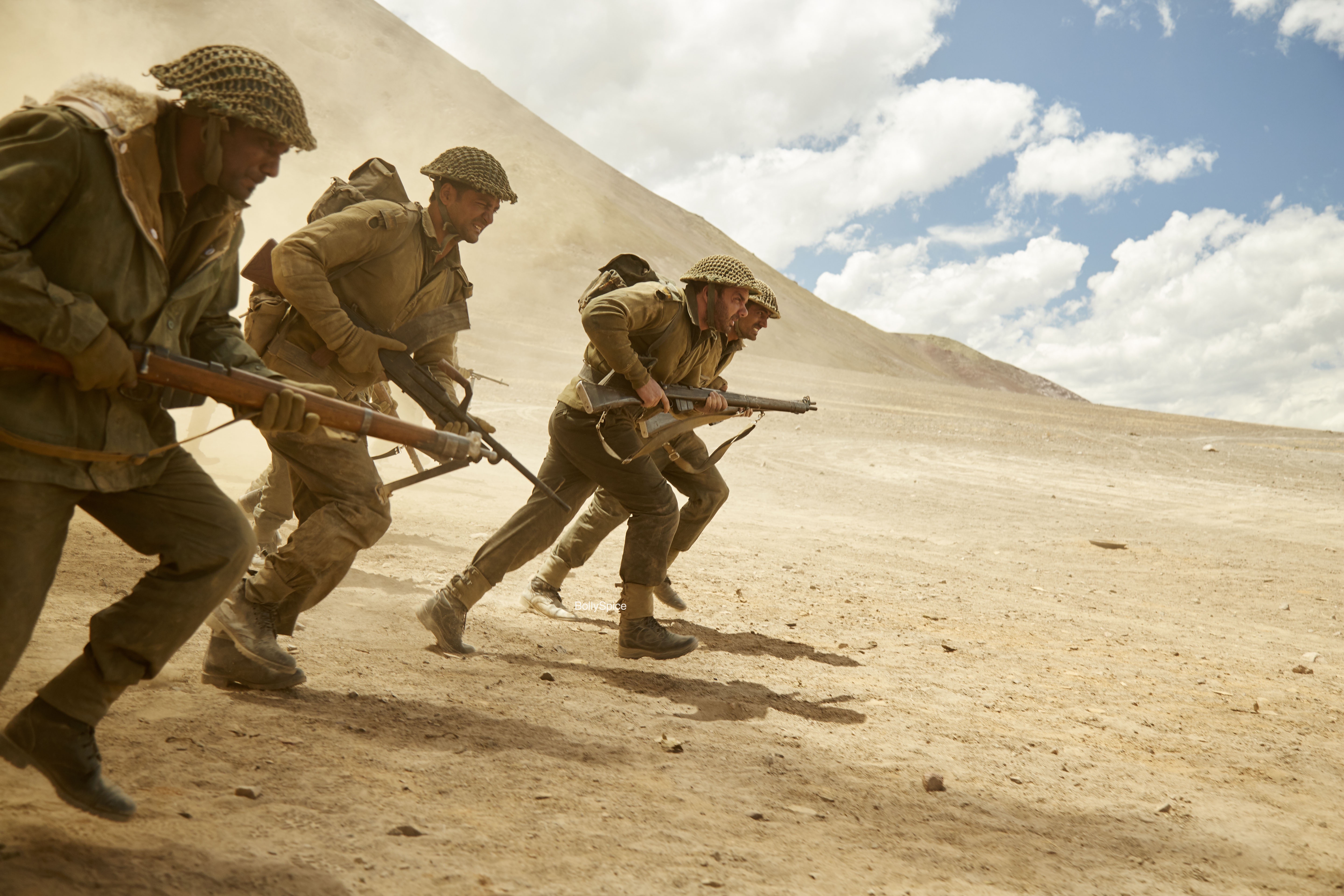 Director Kabir Khan wanted to keep his locations as authentic as possible and thus chose Leh and Ladakh to shoot the war sequence. The rocky terrains combined with high altitude made it almost impossible to shoot. However, showing unwavering determination, the cast and crew completed the shoot of the film.
Since Tubelight has the Indo-China conflict as its backdrop, Hollywood's legendary action director Glenn Boswell was roped in for the film. He has done films like Titanic, The Matrix, Fantastic Four: Rise of the Silver Surfer, The Hobbit series and X-Men Origins – The Wolverine. As he adds Tubelight to his kitty, we can't wait to watch what he has done with this one!
Kabir Khan, who is known to keep it as real as he can, also flew in an entire international crew so that together they could tactfully polish this large scale conflict scene.
Well, we're sure the audience can't wait to watch what Tubelight has in store for us both in the trailer but when the film releases on Eid.
Tubelight is produced by Salma Khan & Salman Khan and directed by Kabir Khan. It stars Salman Khan, Sohail Khan and Zhu Zhu. It is co-produced by Amar Butala. The executive producer is Rajan Kapoor, the associate producer is Garima Mehta and music is by Pritam.