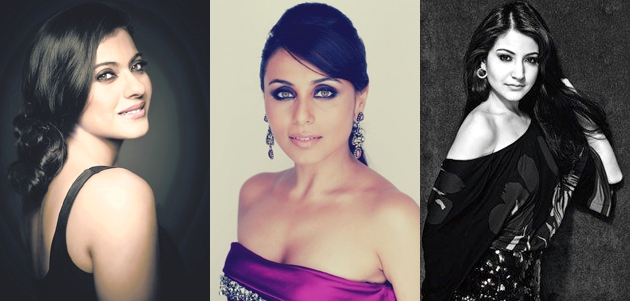 For Rohit Shetty's Chennai Express , after much speculation, the actress that landed the coveted role opposite Shah Rukh Khan is Deepika Padukone, but will we see Kajol, Anushka Sharma, and Rani Mukherjee romance SRK too? We hear that is a distinct possibility!
An insider told HT, "The storyline requires three more female actors besides Deepika to play SRK's girlfriends in special appearances. So besides Deepika Padukone, Shah Rukh Khan might be romancing three of his previous leading ladies in Rohit Shetty's next. They have decided to rope in Kajol, Anushka and Rani, since they have already worked with him in the past. It will help build excitement about the film." Apparently talks are on with all three actresses.
However, before you get to jumping up and down with excitement this is not confirmed, "It's unlikely that the makers would comment on it now as everything is being kept under wraps. But if all goes well, Kajol, Rani and Anushka would shoot their part within a couple of months."
All we can say is YES please! Stay tuned we will be bringing you more about this exciting story!
About the film Rohit Shetty told Screen Weekly, "It's a hard-core commercial film with a romantic angle. The story is about this man's travel from Mumbai to Rameshwaram and what happens during the journey. There is a lot of romance keeping Shah Rukh in mind but it will also be a typical Rohit Shetty film with cars blowing and lots of action."