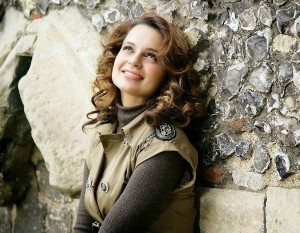 Bollywood 'Queen' Kangana Ranaut is looking forward to her third National Award (this time for Best Actress for Tanu Weds Manu Returns), but there's one person who is even more excited to attend the prestigious ceremony and that's the actress' father. Even though the proud dad has already attended the ceremony twice before with Kangana, he is just as thrilled this time around as well.
Insiders reveal that he has been telling both his daughters – Kangana and Rangoli – to choose his clothes for the function. "He is overjoyed and proud of Kangana's achievement and is making no bones showing how excited he is. He has been asking the girls, should it be a suit, a bandgala or a kurta pajama. The whole family has been rolling in laughter trying to tell him that he will look wonderful in whatever he wears. But they are all also indulging his warm pride at his daughter's achievements," says the source.
And understandably so! The source adds, "After all, it's a proud moment for a father to see his daughter rise to such heights. What makes him happier is knowing that Kangana has achieved all of it on her own merit. He has seen her struggle and knows the extent of her hardships. So, he's naturally elated seeing her performances as an actress being acknowledged and celebrated with such an honour."
Meanwhile, all eyes are now riveted on the Ranaut girl to see with what look does she bowl over her fans this time around as she attends the ceremony tomorrow.