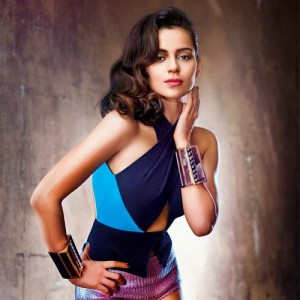 Actress Kangana Ranaut with her brilliant portrayal of Tanu and Datto in 'Tanu weds Manu Returns' has taken Bollywood by storm. Kangana has been receiving praises for her work in the film from the audience, critics and the industry. She is amongst the top league of actors in Bollywood today, having delivered numerous outstanding performances one after another. Amitabh Bachchan commented earlier and now Aamir Khan and Ranbir Kapoor have all complimented her for her work.
According to sources, Aamir Khan recently praised Kangana saying, "Forget an actress, no one is doing the kind of work she is doing, not even male actors." Ranbir also complimented her, saying, "She is a genius, and right up there with the greats." The actress who was elated with such a feedback and appreciation confirmed the news saying, "Aamir and Ranbir loved my performance and their feedback means a lot to me."
Here's hoping the actress has many more such successful performances to come!