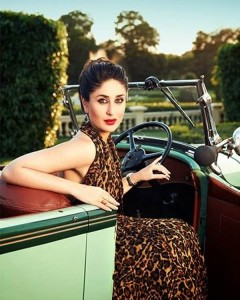 Kareena Kapoor Khan, who continued to cement her position as being one of the most popular superstars in the country and traveled to the UAE to meet her fans across 7 cities recently, breaks her silence on false claims being made by a weight loss pill brand.The actress will be suing the brand for over 20 crores.
A brand has been advertising and selling the so-called miracle weight loss pill, capitalizing on her name, claiming to be the secret behind Kareena's incredible transformation.
The actress who recently found out about the product, and their illegal advertisements will now be suing the brand called "Pure Combogia Ultra" ,who claim to melt the extra pounds off!
Kareena Kapoor Khan has taken a strong stand and will finally break her silence on these false claims, especially since the actress has always propagated a healthy lifestyle which includes exercising and eating right.
While Kareena did pioneer the "Size Zero" trend in the country for Tashan, she immediately went back to her regular healthy diet and took up to yoga in a big way to maintain her svelte figure.
Says a source, "Kareena who has spoken against the Size Zero trend and reiterated that it was only for her look in the action-entertainer, has always advocated a healthy body image and is upset with the brand who is misleading her fans to believe otherwise. She is finally breaking her silence on this and taking a stand. Her team will be sending a legal notice to the brand and the website that are making these claims."
Confirming the news says Kareena's spokesperson, "Kareena never has and never will advocate crash dieting or weight loss pills. As a professional, she has never misled her fans across the country with false claims. Her legal team will be taking action against the brand soon."