Kriti Sanon is a rising star in Bollywood. She made her Bollywood acting debut with Heropanti and is now starring in a film that also stars SRK and Kajol. That is extremely impressive for a second film as Dilwale seems to be the biggest film of the year.
Being in London to promote her second film and have thousands of fans scream out her name at Cineworld Cinemas in Feltham, west-London was quite overwhelming for the actress. Kriti sat down with BollySpice's Sunny Malik in a Central London venue and spoke about her journey in Bollywood so far.
"I come from a non-film background and never thought about becoming an actress. Suddenly, I became a model and acting just happened as well. There were a few movies before Heropanti that were offered to me but I consciously didn't take up the offers. I never expected Heropanti to do so well and was happy that I was accepted by audiences and by the film industry.Then Dilwale happened and it's just such a huge film to be a part of. I don't think I will ever get such a chance again. To be directed by Rohit Shetty and to work with so many great actors in one film is quite surreal."

Kriti is already known for being an extremely confident actress and even won several awards for Best Debut Actor for her first film.
"Acting is something that can't be taught because there is no right way of doing it. This is something that Shah Rukh Khan says very often. He often says that there is no right way of doing a scene," revealed the 25-year-old actress.
"I have been fortunate so far that people have been nice to me on social media. I think, as an actor one needs to be very strong emotionally. There can be negativity even if you do nothing but there needs to be filter as we need to listen to constructive criticism."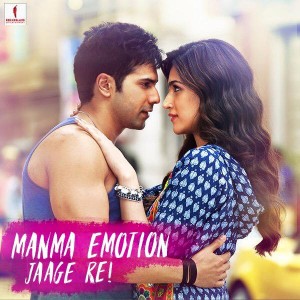 Dilwale is in theaters worldwide.