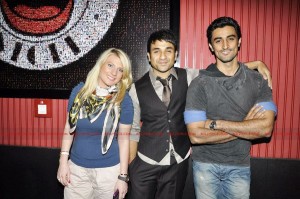 As part of their CSR initiatives, India's premier entertainment and celebrity management company KWAN, alongwith actor Kunal Kapoor hosted The KWAN 'Fun'draiser – Comedy for a Cause – a fun night of Bollywood flavoured stand up humor featuring comedians with hearts of gold. The 'Fun'draiser featured popular stand-up comedy artist Vir Das as the main headlining act accompanied by few of the most promising comics like Tanmay Bhat, Aditi Mittal, Anuvab Pal and Varun Thakur.
In addition to the host actor Kunal Kapoor and co-host Vir Das, the event was attended by film maker Anurag Kashyap, actor Kalki Koechlin, actor Nandita Das to name a few.
This fundraiser held in aid of Akshara Centre was put together by KWAN, Kunal Kapoor and The Comedy Store to support their Empowering Dreams Programme.  KWAN has partnered with Akshara who specialize in education and empowerment of women. Supporting a social cause and having fun while doing it were the two key aspects of this fundraising event with a twist.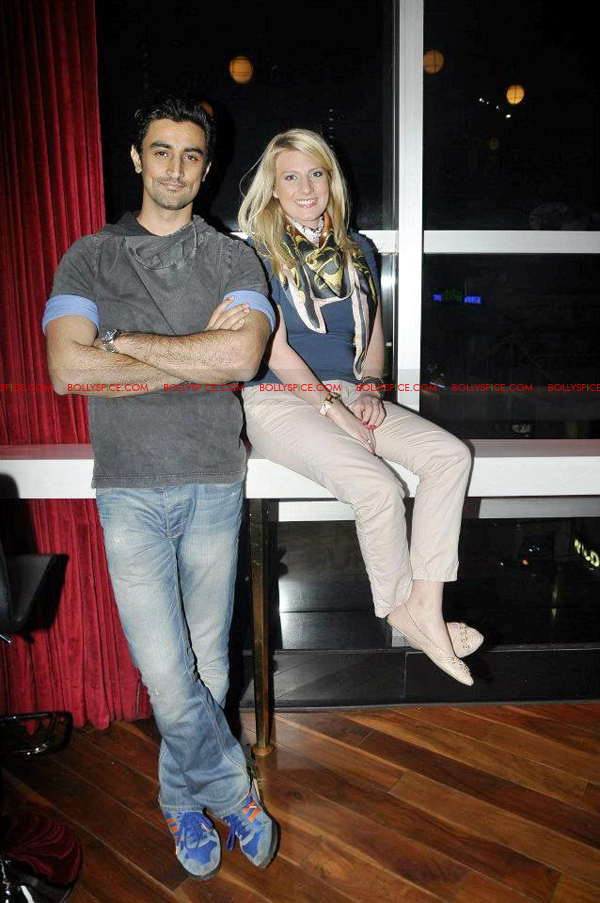 Speaking about the CSR initiative and this fundraiser, Anirban Blah, MD KWAN says, "Charity doesn't always have to be serious and boring. It can be done in a way where people get a chance to have fun and make a difference. We wanted to find the most interesting means to get people involved with charity, and a comedy night seemed like the perfect opportunity for a fun night out for a cause.  We hope that people had a great time with loads of laughter and left feeling like they've contributed to a worthy cause"
As co host, Kunal Kapoor says, "I'm very happy that so many people have come together for an event where not only have we had a good time, but we've also been able to raise enough money that will support the education of at least 10 girls for the next year, thanks to this association with wonderful organizations like Akshara and KWAN. There should be more such opportunities where people can have fun while making a difference to someone's life."
Charlotte WARD Agent assistant, Marketing and Operations Manager The Comedy Store, a key partner in making this event a successful one, adds, "I'm very excited for tonight's event. I'm very delighted to produce a comedy show for a good cause.I am more than happy to have worked with Kwan".
About the performers
Often referred to as the 'Funniest Kid in India', Vir Das currently has over 600 stand up comedy performances, eight TV shows, five movies and seven comedy specials to his credit. He has created over 18 hours of original stand up comedy that has been described as "an achievement of Oscar worthy funny proportions".
Tanmay Bhat with his unmistakable wit and unmatched observational humor can bring the grimmest of houses rolling with laughter. From improvisation to naughty antics, Tanmay is an act you shouldn't miss.
Aditi Mittal is an actress, writer, voice over artist and a stand-up comic. Dynamite on stage and screen, she's also a member of India's first Improv group 'The Cardinal Bengans,' and has appeared on CNN-IBN's Phenking News with Cyrus Broacha.
Anuvab Pal won The Lark Theater – Indo American Council Playwright Fellowship 2007 in NYC. In 2005, he was nominated to the Dramatists Guild of America. Edward Albee named his play the best play at The Albee Festival 2003 and Loins of Punjab won best audience choice award at film festivals across the world. His material is based on India in the 80's.
Varun Thakur shot to the local comedy scene after he won the Hamateur night at Blue Frog post which he took up comedy seriously. He is part of a group called Schitzengiggles who perform at various venues across Bombay. Varun was a VJ with UTV bindass and also an actor by profession with a movie out for release this year.