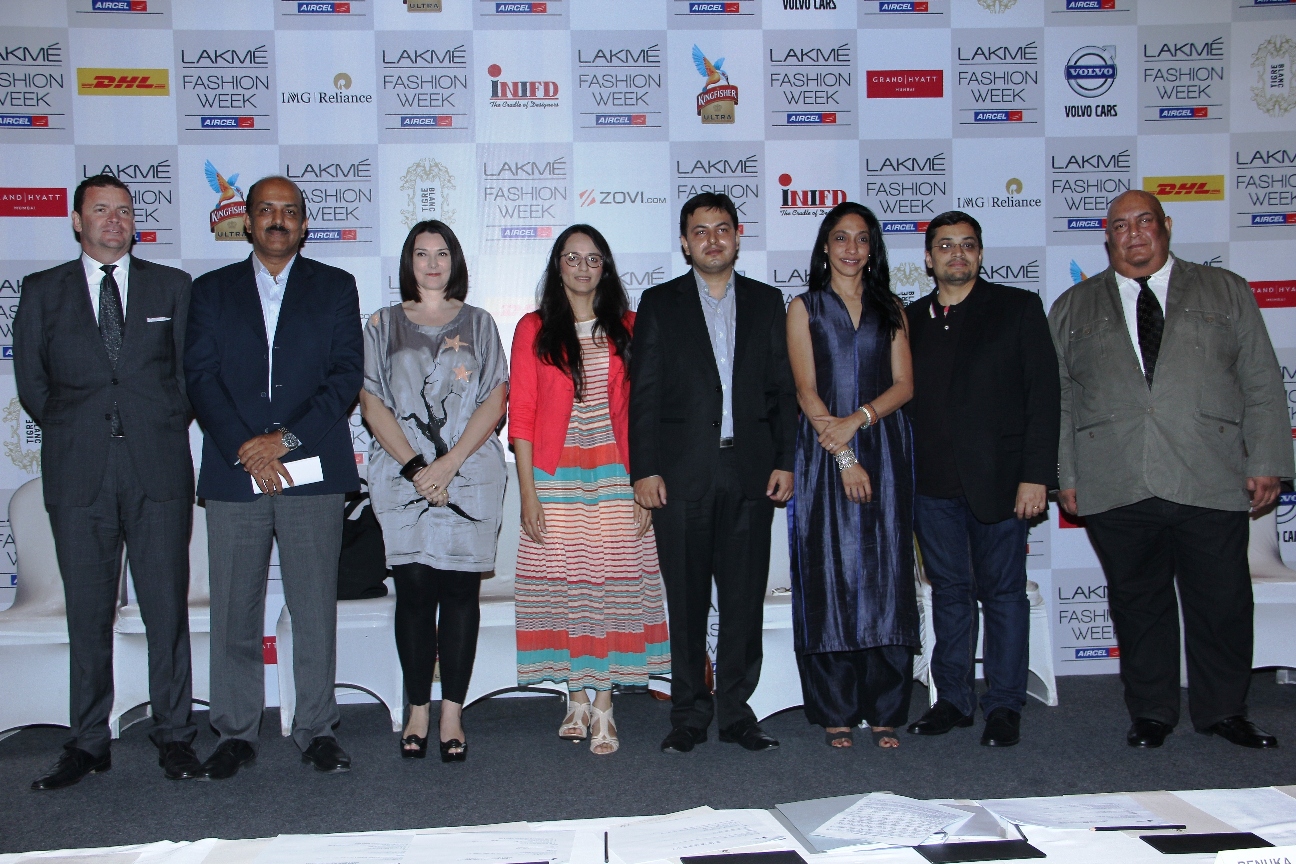 Fashionistas are gearing to put their best couture forward, as another season of the Lakmé Fashion Week (LFW), the leader in promoting creative excellence and the business of fashion in India, is set to begin where a robust line-up of fashion stalwarts and the brightest young designers will showcase their ready-to-wear brands on the runway and exhibition area at the grand fashion celebration on 22nd – 26th March 2013 in Mumbai. At a recently held press conference LFW, announced the list of 87 participating designers and 8 sponsors who have come together with one common agenda of presenting the very best of fashion industry on the ramp.

Present at the occasion, Purnima Lamba, Head-Innovations, Lakmé said, "We are excited to officially announce Lakmé Fashion Week Summer/Resort 2013. We have the perfect blend of accomplished as well as fresh designers showcasing their creative excellence this season. We are proud to have with us Namrata Joshipura whose contemporary, cutting-edge aesthetics are sure to set a bold Lakmé trend statement this season. We believe that our choice of the Grand Finale designer further reinforces our commitment to showcase great talent and continue the infusion of contemporary energy into Lakmé Fashion Week."

Highlights of Lakmé Fashion Week Summer/Resort 2013: 


• One of India's most renowned and beloved fashion designers, Tarun Tahiliani will open Lakmé Fashion Week Summer/Report 2013 with a grand off-site show for Tigre Blanc.

• India's acclaimed fashion visionary Namrata Joshipura, will mark her first-ever showcase at the Lakmé Grand Finale, reiterating LFW's pledge to provide a platform for India's finest talent.


• International designer Naeem Khan to present for the first time in India bringing the international flavor of luxury fashion with his exquisite collection, including custom made pieces for LFW SR 2013


• Launched in August 2011, the Talent Box is the only platform of its kind in India dedicated to promoting young, emerging design talent. This international concept of mini preview shows will feature 19 designers participating this season. On invitation, outstanding fashion designer Anupama Dayal will be opening the Talent Box this season


• Showing their Summer/Resort collections at LFW SR 2013 will be industry stalwarts and Bollywood's favorites Manish Malhotra, Narendra Kumar, Arjun Khanna, Anupama Dayal, Vikram Phadnis and Rocky S


• INIFD Presents Lakmé Fashion Week's Fashion Workshop Series – Edition VIII with a focus on how designers can remain unique as fashion trends evolve and are reinvented. The session titled "Fashion fades, Style remains: The secrets behind a designer's signature look" will bring together some of the biggest names in fashion to share key insights on how they have been successful at maintaining a signature style. 


• A platform conceived by LFW, the Zovi Gen Next Program, has become the most coveted program for encouraging young talent in the country and has nurtured some of the leading names in the industry today. Renowned Stylist and Designer Aki Narula will continue to mentor these young designers. This season, 6 exceptional designers from across the country will showcase their debut collections and through this first-of-its-kind partnership with Zovi.com, one exclusive garment from each designer will be retailed on the portal. 


• As part of the continued endeavor to bring the dominance of Indian textiles and crafts to the fore LFW this season will be once again paying tribute to Indian textiles. Show featuring textile designers, curated by Mayank Mansingh Kaul, will be a highlight of the day's activities. Furthermore the LFW Heritage Award presented by Maximiliano Modesti, a one lakh cash prize, will be awarded to the designer from this day who best incorporates Indian weaves and craftsmanship in their collection
• LFW TV will be streamed live on LFW's official YouTube channel, the first partnership of its kind for a fashion week in India, allowing potential buyers and fashion enthusiasts all over the world to catch the action on the ramp live within the comfort of their homes and business as well as behind the scenes action, exclusive interviews, and parties and much more into India's premier fashion trade platform. Catch it all at www.youtube.com/Lakmé fashionwk 

Taking this prestigious event ahead and making it even more enterprising is LFW's strong line-up of committed partners that have played a significant role in making this event a grand success.
Continuing as the Associate Sponsor Aircel
As LFW's longest running partner, DHL continues its support as the Official Logistics Partner of Lakmé
Rejoining as Co-sponsor is Official Car Partner, Volvo Cars
Joining the family as Co-Sponsors are Tigre Blanc and Zovi.com
INIFD – Official Knowledge Partner; Kingfisher – Official Good Times Partner continues their support and Grand Hyatt, Mumbai remains the Official Hospitality partner