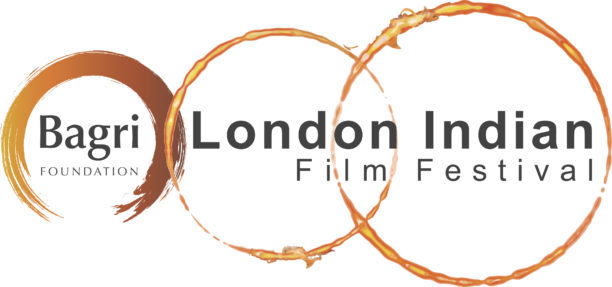 As we told you the renowned London Indian Film Festival is back for another year with a new and exciting selection of fabulous cutting-edge films that reaffirm the festival's position as the 'punk-rock of Indian cinema'. With films that range from subjects covering stories of gangsters, comedy themes, horror elements, thrillers, immigration and diaspora issues, environment, economics, religion, politics, and the lives of Indian royalty this year's festival that runs from 22-29 June is not to be missed.
Check out this totally cool trailer (created by Parag Sankhe) to get an idea for what is in store for you! It has some amazing clips of the films that you must see!
The Black Prince opens the festival on 22nd June at the BFI Southbank with the red carpet premiere of the historical epic. The screening will also include a Q and A with the cast and director. Directed by Kavi Raz, Punjabi music superstar Satinder Sartaaj shines in his film debut as Maharajah Duleep Singh alongside powerful Indian actor Shabana Azmi and Jason Flemyng. The Black Prince is an exquisitely photographed and sumptuously designed period drama with a tiger's bite as it offers an insight into a controversial chapter of shared British Indian colonial history. After the death of Sikh Maharajah Ranjit Singh, ruler of Punjab, there is a violent war of succession until his youngest son, the five-year-old Duleep Singh is installed as king. The British, however, have other plans, and bundle the boy off to England where he is brought up as a Christian in the lap of luxury under the personal care of Queen Victoria (Amanda Root). In early adulthood Duleep (Satinder Sartaaj) is torn between two cultures and secures begrudging permission from Queen Victoria to meet his real mother (Shabana Azmi). She soon awakens him to his original Sikh faith and culture, which sets him on a dangerous quest to challenge the British Raj and free his people.
The surreal Malayalam road-movie thriller Sexy Durga set in Kerala, directed by Sanal Kumar Sasidharan, is set to take the spotlight on closing night June 29th. On a long and lonely midnight highway, North Indian migrant Durga and Kabeer, a Keralite youth, are running away from their past. They hitch a lift, but soon realise that their all-male car hosts are seriously unhinged small time gangsters, transporting arms. As their journey takes a sharp road bend into a surreal hell, complete with masked and mysterious Durga Puja festivities, the couple must fight to survive the night. One screening only, don't miss it!
Spanning 11 venues, the festival will also screen films like the moving Cannes prize-winning documentary, The Cinema Travellers (Shirley Abraham, Amit Madheshiya, 2016), Berlin 2017 award-winner Newton (Amit Masurkar, 2017), Venice's Interfilm award recipient White Sun (Deepak Rauniyar, 2016) and Venice prize-winning film Hotel Salvation (Shubhashish Bhutiani, 2016) will be shown.
Also on tap the world premiere of Tamil comedy, Ticket The Movie (Raaghav Ranganthan, 2017), anarchic Bollywood comedy Badman (Soumik Sen, 2017), and N Padmakumar's inspirational Mumbai drama Billion Colour Story (2016). The festival experiments for the first time with horror with the disturbing Hide and Seek (Vishal Furia, 2016), plus the European Premiere of Pakistani Gangster thriller, Whirlpool (Harune Massey 2017) and many more
LIFF is also known for its amazing 'In conversation' and Masterclass events and this year Ashutosh Gowariker will be the special guest. The director will reflect on his career so far including the Oscar®- nominated Lagaan: Once Upon a Time in India (2001), Swades (2004) and the Mughal-inspired epic Jodhaa Akbar (2008) and more. This talk will be BSL interpreted and takes place BFI Southbank, Friday 23rd June, 6.30-8.00 pm. Jodhaa Akbar will also be screened on the June 25th with an introduction by the director.
The Bagri Foundation London Indian Film Festival continues to not simply reflect what's happening in South Asian cinema but instead sparks cutting edge debate through special events, the Satyajit Ray short film award, and ICON awards. LIFF highlights emerging talent and champions lesser known great film makers through the awards presentations. Meanwhile, the festival's special events recognise the full diversity of film making and South Asian experience from remembering LGTQ+ activism via the works of British Asian auteur and activist, Pratibha Parmar, to cutting edge 21st Century Indian virtual reality film making. The programme will also explore the impact of Brexit on British Asian and other BAME film makers as well as preview the new Indian-UK co-production The Hungry, helmed by Bornila Chatterjee, based on Shakespeare's Titus Andronicus
To see the full list of incredible films and special panels check out the official site http://londonindianfilmfestival.co.uk and our in-depth look at the London Indian Film Festival here.
Watch this space for more!