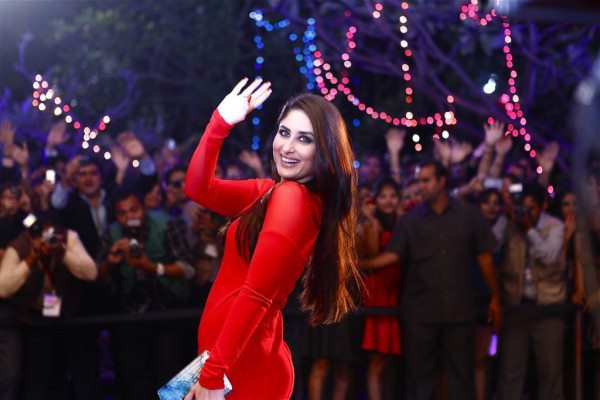 It has been just a little over two weeks ago that we got our first look at Madhur Bhandarkar's Heroine starring Kareena Kapoor. The trailer, which released on July 25th, has garnered an incredible response with over 2,767,342 hits on YouTube and still counting.
About the response the director told us, "I am absolutely riveted by the overwhelming response the trailer has received. It has been huge."
In case you missed it, or need to watch it again here it is!
httpvh://youtu.be/ZWB_h91HqP0
So when do we get our next look at the film set to release on September 21st? We hear the first song video, 'Halkat Jawani', which probably is already going through your head just from the trailer alone, will hit the air waves on August 17th.
Watch this space for all the Heroine news, videos and special treats including an exclusive interview with the Mr. Bhandarkar! Keep a tab on your browser open at all times to BollySpice.com!