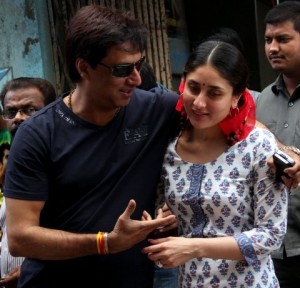 If you are a connoisseur of Hindi films then you know the name of National Award winning director Madhur Bhandarkar. Known for turning his camera lens on strong story lines with strong female protagonists, his films have held up a mirror to expose the worlds of business (Corporate), journalism (Page 3), and the fashion industry (Fashion) just to name a few. Once again for Heroine, he continues down that fascinating path. And as you can probably guess from the title, this time his focus is on the Bollywood industry we all love so much and shows an inside look into the world and the life of a superstar actress. Starring Kareena Kapoor, in what he says is a role of a lifetime, the film also stars Arjun Rampal and Randeep Hooda along with supporting players Divya Dutta, Shahana Goswami and Mugdha Godse. Even the great Helen makes a special appearance! From the first look, to the trailers and the promos, it all has had fans in a tizzy waiting to see the film, which releases on September 21st. Stacey had the fabulous chance to have a chat with Mr. Bhandarkar and it was a marvelous, if much too short, conversation about his film! Check out what he revealed to her about Heroine!
So what draws you into the stories you want to tell in your films?

For this one, I've been here for the last 20 years and Heroine is a subject which takes the inside view of the film industry. I am talking about the film industry itself and we talk about the actress, actor, director, producer, everybody, obviously, but more or less the film is on the heroine and so it is constructed more on the actress' life. It is from the complete point of view of an actress, a superstar in Bollywood in today's very contemporary industry. It is about how things go in her life: her personal life, her professional life, her behavior in such manners like what direction should her behavior go – should she blow hot or blow cold. It is about a personality, which is basically very edgy, played by Kareena Kapoor, which you will see for the first time on a very intense level.
Do you think people are going to be surprised at what a star's life is like in Bollywood?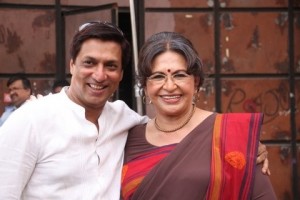 Yeah, definitely. If you talk about the common man – the cinemagoer who watches this movie or these movies, but who doesn't know much about Bollywood except what they must have seen on television or what they must have read about, definitely for them it's going to be very surprising, very shocking as to what is to be seen in the film. I think they will be surprised about the whole interaction and the journey about the actor's life. Definitely for them it is going to be a different take. But journalists and people connected to the film industry obviously they know a bit and they understand the film industry, but for the larger audience for them it definitely will be something, which will be different point of view.
Tell us about working with Kareena Kapoor.

Kareena was absolutely great. I really enjoyed working with her. She's very friendly, very extroverted just like me. I am also a very friendly person and a very easy going filmmaker and me and Kareena got along on day one of the shooting. We had a ball of a time shooting the whole film. She's a very spontaneous actress, which I really liked about her. She could switch off and switch on. And similarly with me, with my kind of filmmaking, the way I direct, I don't drain or strain my actors. I know exactly what I want and how much percentage I want. So that was very nice and very mutual. Before starting the movie I had given her a narration and she really understood the whole graph. She has absolutely come out with flying colors because the kind of reality she's got in the film, the kind of character she plays in the film, I think it definitely for her is a role of a lifetime.
What about working with Arjun Rampal.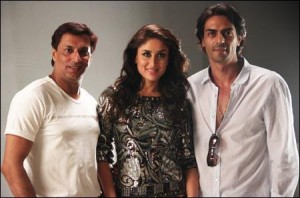 Well Arjun is the same. Arjun and me share a great rapport and he plays a superstar and is a love interest of Kareena Kapoor in the film. It is absolutely amazing to work with him and we connected very well on the first day of shoot. He's done a fab job. Trust me, Arjun Rampal is going to be the surprise package in the film.
How do you get such incredible performances and especially in the darker moments of the films?
All my movies have been researched very well. I understand human traits very well. People who have observed me have said that if Madhur wouldn't have been a film industry guy then he would have been a journalist. So I have the journalist streak in me. I know exactly what to extract performance-wise from my actors. Even if it is a junior actor or a smaller actor in my movie, there is always applause for the particular traits, which I use in the film and get from them. So definitely I have that thing, my study is very deep, I understand what is the image of an actor, and of a person. This has been very evident because I made a film, which was not in my alley like Corporate, Traffic Signal, or Page 3 world or Fashion world or even the world of Jail, which was very different. A film industry, Heroine, this is my area; I've been there for the last 20 years in the industry. So I've been very closely associated. So definitely I have to get the best into that zone at least.
Tell us about creating the great music for the film.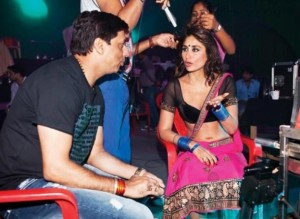 Salim-Sulaiman, I've worked with them previously in Fashion. And we had great songs and a great rapport. Similarly here too Salim really understood the graph very well when I described the whole film to him. We have Sunidhi Chauhan, Shreya Ghoshal, we have Rahat Fateh Ali Khan and the music is great. I really enjoyed working with Salim and Sulaiman. People enjoyed the 'Halkat Jawani' trailer and I really feel that Salim understands very well and he masters that area. Obviously it's all about the tuning along with the musical style and understanding the filmmaker very well and we had a great rapport. They were absolutely tremendous; the music is superb in the film.
What can audiences expect when they come to see Heroine?
I was absolutely riveted by the over-whelming response for the trailer. That was huge. I really think it's the kind of cinema that for people who appreciated films like Corporate, Page 3, Traffic Signal and Fashion in the same breath they will like Heroine also. I hope the audience gives the same love and affection they gave to my earlier films they give that to Heroine also. I definitely think it will be a special film for them to watch especially if we talk about four things, which is the way the film is shot,  the story telling, Kareena Kapoor's performance and definitely the songs. I am really waiting for Kareena Kapoor's birthday on 21st September to release this film to you all.