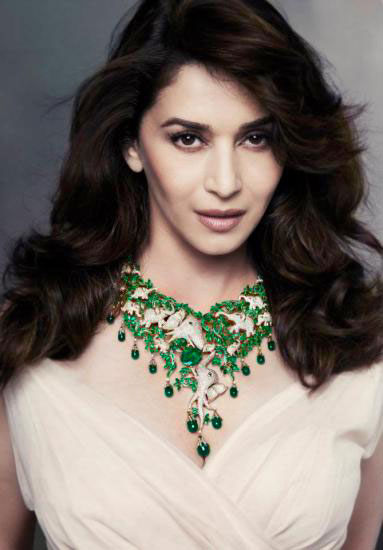 Madhuri Dixit Nene is back in India after arriving in the country with her husband and two sons on Friday.
A few weeks ago Madhuri shared the news with fans via twitter that she was relocating to India. The actress tweeted, "For all my fans, we are relocating to India! It will be good to be back home."
The Bollywood beauty followed up the tweet a few days later tweeting, "Enjoying marital bliss. Team Dixit-Nene on their way to India!"
One of the reasons Madhuri and her family have moved back to India is that the actress and her husband would like their sons to grow up in India. Madhuri told the media, "It would be a great experience culturally for them. This is where their roots are. They are at an age where they can adapt quickly. They'll be giving up their friends here, but they are looking forward to making friends there. I want them to learn Hindi and Marathi. I think it will be an exciting time for them too."
Madhuri moved to the United States after tying the knot to cardiovascular surgeon Shiram Madhav Nene in 1999. Madhuri had spent over ten years living in Denver but has finally made the move back to her home country.