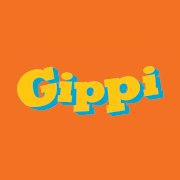 Taking a refreshing detour from the romantic and family entertainers that Dharma Productions is associated with, the production house unveiled the first look and promo of their upcoming film GIPPI starring 13-year old debutant Riya Vij and actor Taaha Shah (of Luv Ka The End fame). As we showed you yesterday, over the past month or so, Dharma Productions had released five online promotional videos in a successful attempt to creating curiosity around the mysterious lead character of the film i.e. GIPPI. These videos featuring Gen-Y stars – Arjun Kapoor, Sidharth Malhotra, Varun Dhawan, Alia Bhatt and Parineeti Chopra are seen reminiscing about GIPPI, her habits and her familiar quirks. The message being driven through these promotional videos was that all of us have at some point of our lives known someone like GIPPI or identify with the characteristics and traits that the lead of this film possesses.
"Gippi is a new kind of film and it is unusual for us to venture into that space. I hope it gets all the love it deserves. The script took me back to my growing-up years. Everyone has a Gippi in them and I'm sure people will connect with the character," said producer Karan Johar.
The film directed by debutant Sonam Nair, who earlier was an assistant director on Wake Up Sid, traces the journey of Gurpreet Kaur, aka Gippi a 13-yr old as she lives thru teenage years combatting adolescent issues of friendships, infatuations, looks, competition, superiority complex and more. The film commenced its principal shooting in May 2012, has been largely shot in Shimla and Mumbai and is scheduled for release on 10th May.
Check out an exclusive shot, the fun poster and the cool trailer for the film!