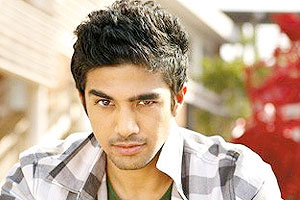 Saqib Saleem, we first heard his name when he made his debut and starred in Mujhse Fraaandship Karoge. He impressed the audiences and evidently directors with his natural ability in front of the camera and soon he was ready for his next film. The actor starred in his second YRF youth oriented film Mere Dad Ki Maruti, which hit theaters recently and once again the young man gave a well received and reviewed performance. We recently caught up with the actor again, this time in Mumbai, and not only did he talk films, but we also got some insight into Saqib the man! Check out what he told Charla in this cool and open interview!
On the success of Mere Dad Ki Maruti
The response has been superb. People liked the film. I don't understand numbers and if my films made a 100 crores, that is a producers job. For me it's important that people have liked the film. When I go and see a film in that hall and afterwards people come up to me and say, 'Hey, you were very good in the film and the film was very good', then I am happy.
When you get that first hand appreciation, I cannot ask for more. I am very happy. Some friends came over from Bangalore and they hadn't seen the movie yet so we went for the 11 pm show and it was housefull, even with Himmatwala in the theaters now. So that's great.
On 3-film contracts
YRF's policy is that they back talent. If you show some trust in your talents, then you back your talent.  Even when his or her first film is not a hit, you believe in the talent then you push the talent till he actually gets there. And 3 films is decent enough to prove your talent for people to see that you can really act and dance. For people to see the whole range of an actor, three films is decent enough.  And when you grow, eventually you will get other offers.
On his passion for acting
I never took acting classes or anything. I come from Delhi.  I tell you honestly, I came to Mumbai for a girl. She was here because she wanted to become an actor and the long distance thing wasn't working for her, so not knowing what I will do here, I came to Bombay.
In all honesty, it is very difficult here. I thank my stars that I have been lucky enough to be sitting here with you right now. Two years back I never thought I would be one of YRF talents and giving interviews. I never thought I would be an actor. But there was always some part of me that was telling me that there is something about you. When I came here, somebody told me I should audition for ads and you won't believe it, but the very first audition I got the ad.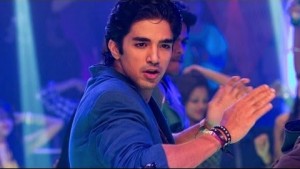 I don't know what works for me, I don't know what my strengths and weaknesses are. I honestly don't know. I just go by my instinct, whatever I feel is right and what my director tells me to do.  And I got lucky that I got two great female directors who have directed me really really well. So I just thank my stars and don't think too much.
I personally believe that there are 1000 of people out there, who are better looking than I am, more talented than I am, but what probably works for me is the hunger to do it. I want to succeed rather than, I don't fear failure. When you start to overthink things that is when it will get complicated. I have never said no and I have always maintained that I will be a hero.  Why did it become my passion? Because when I used to watch it, I used to fall in love with stuff. And  I want the same stuff. I want people to enjoy when they are watching my films. I feel that when you enjoy something you are doing then it works.
On handling the media and fans
I won't say I am very good at handling the media, I am still learning. I am just being myself and when I get a good vibe from people I tend to be more open. When I don't then I'll give short answers. I also don't lie about things. I'd rather not say, but when I do say something, I stick to what I say. When you start lying, that's what the media is looking for.
Saqib in real life
I am a very open person and I love talking. Not to everybody but if I get comfortable somewhere, I'll just not stop talking. That's me.  I am very open to talks and discussions and open to criticism. I always tell my friends that I don't need to hear how good my film was, I want to hear the bad things. And friends will be the only people who will tell me honestly, otherwise everybody else will say you are good.  I don't want to hear the good things, I have heard that enough. I want to know that if I am going wrong somewhere, tell me so I can work on that.
On his parents
When I first told my dad I wanted to be a hero, he was like this boy has gone crazy. It took some time to convince them that the industry is changing and even an unconventional looking guy like me can be a hero. So when he saw Mujhse and he saw Mere Dad… I think he is proud of me. And I am very happy about it.
I have always wanted to be like my father.  And a father's dream is always that when his son grows up they know him by his son's name…so people saying that's Saqib's father.  He would always use to tell me this that when you grow up I want people to say That's Saqib's father. And I always told him you should come to my school, there they will always tell you that's Saqib's father. But I told him that I'll do something that will make you proud and people will say that's Saqib's father. So he is very happy. My mother is very happy. I am a mama's boy.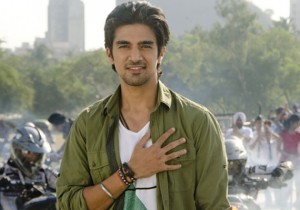 The best part is that they are very untouched by all this. I am still the same person for them. When I go back home, my mom will shout at me, I will have a fight with her… that is why I still hang out with the same friends I grew up with. I don't have a lot of friends in the industry.
The people I have met have been really cool, but I think it takes time for one to understand how things work.  And I have always remained that you should always remember where you are coming from, where you are and where you wanna go in life.  So I know where I have from and I want to stick to my roots.
On Bombay Talkies and his forthcoming projects
I have Bombay Talkies coming on the 3rd of May. It was a dream come true to work with Karan Johar, Rani Mukherjee and Randeep Hooda. This role will add a different dimension to the perception of people. It's not something I would ever thought I would do.
I was surprised to hear that Karan Johar wanted me for the film. Shano Sharma told me to go and meet him and I had the best narration of my life. I was like I want to be part of this. I have been in this industry for two years and here I get a chance to work with Karan Johar. With this film I realized I am part of 100 years of Indian cinema, a part of history actually. And with people like Amitabh Bachchan, Rani Mukherjee, Nawazuddin, Katrina Kaif, just to be written on the same page as them and four great directors, this is like the highpoint of my career. And after that I have read a few scripts but you'll hear about it soon.
A message for his fans
Please go out and watch my film whenever it comes out, go watch it in the theatre, don't download it, because we work so hard on making a film, let's not promote piracy. I love you all. And I'll try to do as much as I can to entertain you.  Keep smiling and keep your head high.