'Music is my religion', said Jimi Hendrix and Sachin Gupta rightfully believes in it.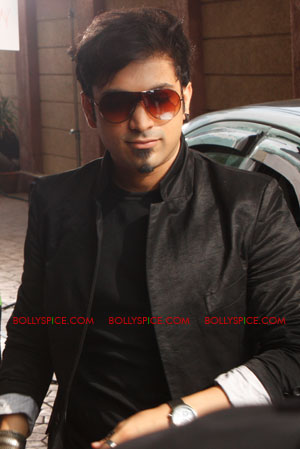 We have often heard of child prodigies from different walks of life; today we bring to you Sachin Gupta, musical genius in his own right who discovered his first musical note at a tender age of 10. Today Sachin can be best described as a true 'Rockstar' whose musical journey has seen him change the face of Bollywood music by bringing to India the magical voice of Atif Aslam and creating for him the chartbusting pop album 'Doorie", the songs for which impressed internationally, so much so that they were bought and re-released by the producers of the film 'Spanish Beauty'. He has worked with some of the best talents in India and abroad ranging from the beautiful Alisha Chinoy to the very popular Apache Indian.
It was during his collaboration with the renowned fusion group Mrigya that Mr. Kumar Taurani of Tips Industries chanced upon him and recognized his musical genius. Sachin proved that right when he gave Tips one of their biggest Bollywood musical successes in the music of Prince. His tracks 'Tere Liye' and 'O Mere Khuda' are topping the charts even today. But his musical contribution to Prince didn't just stop at the Hindi version.  He proved himself multi lingual when he lent his voice to the Tamil & Telegu versions of Prince which went onto do as well as the Bollywood version.
Genres have never been restrictive for Sachin. From pop rock to sufi rock, from mainstream Bollywood hit songs to now turning into a background music composer, he has done it all. An accomplished instrumentalists and a vocalist he has traveled far and wide having performed in over 600 live stage shows. Currently, he is also working on the background score of the movie Will you Marry Me? apart from having composed two songs.
Radio jingles, 15 pop albums, 8 films and counting and collaborations with various artistes world over… that's a lot for a 29 year old to achieve. But as Sachin says he's only just playing the first over of this musical match and so we say… Game on!