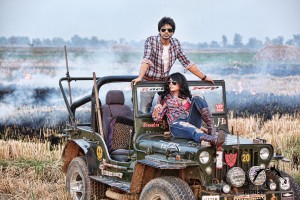 Kishore Kumar's famous 'Pyar Mein Dil Pe Maar De Goli' is all set to revisit the big screen in Nikhil Dwivedi's upcoming movie Tamanchey. It is not only the tagline of the upcoming film but also the soundtrack to the trailer.
As we celebrate the 85th birth anniversary of the legendary playback singer Kishore Kumar, Nikhil Dwivedi takes to social media site Twitter to address the same, "Did u all know tht Kishore Kumar's name appears in credits for Playback in Tamanchey? All my life..wanted to b part of a film which said that."
His excitement is very much prevalent as we have all been fans of Kishore Da's music, and the movie offers a chance to enjoy.
Tamanchey, a 'kamino ki DDLJ' is presented by Fashion TV Films and produced by Suryaveer Singh Bhullar under 'Wild Elephant Motion Pictures' is all set to release on 19th September.