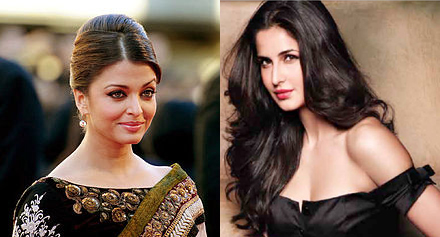 Seems the latest rumor going around is that there is a cold war between Katrina Kaif and Aishwarya Rai Bachchan. Apparently the two have been giving each other the cold shoulder on the sets of Dhoom 3 in Chicago. Well, we can exclusively report that this story is so not true. In fact, the two have never met or even seen each other during the shoot.
A source from the set told us, "These rumours about the Cold War between Aishwarya and Katrina are totally false. Aishwarya never came on set so meeting or bumping into Katrina is totally false. Obviously someone is spreading false stories." The source added that everything is fine between the two actresses and there is no cause for stories like this to be written.
Aishwarya has been busy doing work for her new post as UN AIDS Goodwill Ambassador. We have more on that soon so stay tuned for more!