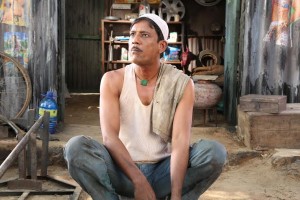 Adil Hussain will play the protagonist in Dr. Chandraprakash Dwivedi's upcoming film Zed Plus and to essay the role of a puncturewala convincingly in the political satire, Adil took inspiration from a puncturewala, whom he used to visit as a child.
On being asked how he prepared for his role, the actor said, "I'm from a small town and whenever our cycle tyres used to get punctured we used to go this puncturewala and his face is strongly etched in my mind. He never used to talk to us and always had this serious expression on his face while making the puncture. I still remember his name, we used to call him Sumo da and his workshop was very near to my house."
"Whenever I used to go there, I also used to squat and sit like him and observe him just like that. At that time I didn't even know that eventually I would become an actor and would actually play the role of a puncturewala. I think if you have that curiosity about people from different professions then you observe them without any reason. I liked doing that, it makes things easy and see now it has come handy," he further added.
Presented by Niyati and Akshay M Shah and Produced by Mukund Purohit and Mandira Kashyap, the film also stars Mona Singh, Mukesh Tiwari, Sanjay Mishra, Rahul Singh and Kulbhushan Kharbanda and is slated to release on November 28.