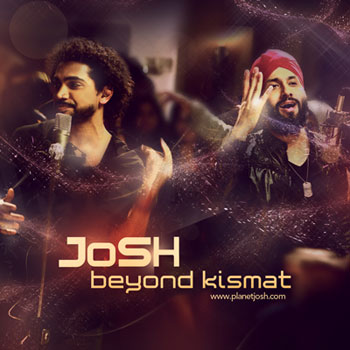 'Pyaar Ho Gaya' is their new single and JoSH is their name. Yes, Rup and Q are back and not only are they louder and prouder but they are also taking the music world by storm yet again. The pair has, in recent years, collaborated with renowned artistes such as Nelly Furtado, Rishi Rich and Apache Indian. Their unique fusions of Western and Eastern sounds have put them on the map as the most loved and recognised Indo-Canadian band in the world.
The band's new album "Beyond Kismat" has 8 tracks in total and is sure to prove to be a much-needed and heavily anticipated comeback for the duo. The album is already doing exceptionally well around the world. In Pakistan alone, no less than 20,000 albums have been sold and 30,000 more are being produced. The twosome has also launched their new album in India recently and it's sure to have been taken well there too.
I had the wonderful opportunity to catch up with the two to talk about their journey, their comeback and their future.
How does the album 'Beyond Kismat' differ to your previously hugely successful offerings?
With this album we feel we have grown a lot musically. It took us a while to get this album done, and it went through quite a few permutations musically, but after all the ups and downs, we finally got our JoSH sync back, and after recording 30 songs, we chose the ones that represented us best right now and have put this album out. We have also musically tried to show a new, more modern and current side of ourselves, which we feel will connect with the fans much better.
Were there any specific influences or a particular message you wanted to convey?
We never really make it a point to try to have a particular message. Our songs are an open book for fans to understand where we are, and we try to keep things honest. That's the best way to express your emotions. From song to song, emotions will vary and that's just showing how human we are.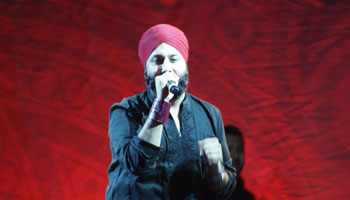 The recently unveiled "Pyar Ho Gaya" is creating waves. The video is also very fusion-like. Do you always have input on the concepts of your music videos?
We always have discussions with the directors and producers about the subject matter of the videos since we want them to connect with the song writing itself. Pyar Ho Gaya was unique in the sense that it's the video that we got the least input in. Universal India had taken charge of this video in a big way and we just showed up and went straight to the shoot. By the time we got there half the shoot was done, and we just did our shots and left, and the shoot kept going on. This was a little unnerving for us at first, but then the end result came out good so it's ok now. At the time, we were in a state of worry!
Are there any specific songs within this album which either of you hold particularly close to heart?
We cannot choose favorites because they're all our babies after all! These songs represent JoSH as a unit, and in all cases we go through times when we like some songs more than the others. It's just a matter of what you're feeling at the time. Since our songs cover a range of emotions, it's just natural to connect with the songs depending on the mood.
There has been a gap of 5 years since your last album. Were you nervous at all about releasing an album after a long break?
Well, with any album, there is a little nervousness when you release it. Its a labor of love that's being put out there but you put out something that you're proud of and hope for the best and we did the same in this case. The exciting thing is that it shows growth and it's a new JoSH with a new album, so that's always fun. Beyond that, its up to the fans to take Beyond Kismat to new heights!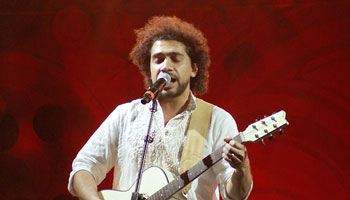 Has your music evolved since the first album and does Beyond Kismat reflect this?
It's only natural for any artist to evolve as they do more work, and we are no different. Being 2 fairly different people, we both evolve in our own ways so that can get a little tedious at times, but we keep the JoSH vibes in sync. The fans will hear our growth and maturity in our new album, along with the fun loving attitude that we have towards life in general.
Is there a story behind the title of the album?
The story is quite simple actually. Its been quite a while that we have been doing music and we get a lot of people coming up to us and telling us how they used to sing, and how they have so many songs recorded by "it was not in their Kismat" so nothing happened. And that got us thinking that it seems that people use Kismat as an excuse almost. They blame Kismat for not being able to fulfil their dreams, whereas it may be that they did not put in the dedication it required to take it to the next level. So our message to everyone is simple. If you really want to do something, "no" is not an option. Make sure it gets done, and take charge of your own destiny!
You have collaborated with very well-known international artistes. Was this an ultimate goal?
Collaborations are always a fun thing for us, but we let them come naturally. When we connect with an artist we're able to make some fun music together, and thats how collabs have come up. We feel that if we keep it natural like this we will get the best work out of our collaborations.
What do you believe is JoSH's signature style and USP?
We believe that what comes from the heart goes to the heart, and the honesty in our music is our main strength. Besides that I think we have carved a unique sound because of our diversity in our musical influences. There are many songs that one of us likes more, but when an album comes out, it's a representation of both of us, and that comes from a very unique place.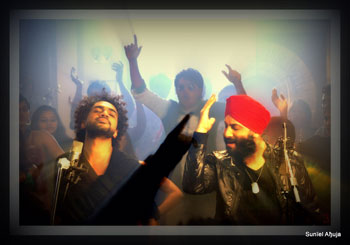 Is there a specific process you go through when making music?
Generally Q starts the music and then when the vibe is set, Rup will listen to it and give his views and comments. Once that is done, we both decide on what the lyrics should talk about based on the vibe of the beat. With some more tweaks and love, a JoSH song takes shape!
What can we look forward to from JoSH?
Right now we are concentrating on promoting this album in all territories. Once all this is done, we will start our touring. More videos, more releases, that's what we have in store for our fans. We want everyone to stay in touch with us by visiting PlanetJoSH.com where we have all our latest news updated, along with Facebook and Twitter links so fans can always stay updated!
Are there any interesting collaborations to come?
For now, we are happy to have found our new sound and vibe, and we're enjoying that. If any natural collaboration comes up, we'd love to explore that, but nothing planned right now.
Do you have a message for your fans/well-wishers?
We want to thank everyone for being so patient with us. It's been a while, but we feel the album was worth the wait, and hope that fans will feel the same way.
Please let us know what you think by going to our website www.PlanetJoSH.com. We try to read and respond to all the comments ourselves, and we assure you that we read what the fans have to say. We love you all, and hope to see you in concert in your city very soon!
I'm sure you will agree that their sounds are endearing, innovative and contemporary. Whilst this might be the kind of style many will try to imitate, JoSH seem to deliver it time and time again and with increased freshness every time. We wish them all the very best for their new album and look forward to any collaborations that are yet to come.
Check out their video for 'Pyaar Ho Gaya'!