Sanjay Leela Bhansali's epic Padmaavat starring Deepika Padukone as Rani Padmavati, Shahid Kapoor as Maharawal Ratan Singh and Ranveer Singh as Alauddin Khilji will bring it's cinematic magic to the big screen on January 25th.
Based on 16th century Sufi poet Malik Muhammad Jayasi's epic poem Padmavat, the movie faced resistance from its early stages due to a misinformation campaign and rumour-mongering. Despite these challenges, the film that showcases the valor of Rani Padmavati, Maharawal Ratan Singh and the famed Rajput ethos of honor, bravery and sacrifice, has managed to overcome all odds; aided by the support of well-wishers from across the film fraternity, the government authorities and the society at large.
The grand drama, also releasing in Tamil and Telugu, will release in 3D as well as be the first Indian film that will have a global IMAX 3D release.
"Padmaavat is a cinematic masterpiece in every sense of the word. We hope that we will surpass the expectations of our fans from across the world. We are humbled with the immense support we have received from the government authorities, the Central Board of Film Certification and the entire film fraternity," said Sudhanshu Vats, Group CEO, Viacom18. He further added, "Padmaavat is a story that's inherently Indian in its context, ethos and values. In the past, international film-makers have presented Indian stories such as Gandhi, Life of Pi, The Jungle Book and others to the world. We believe that this is the right time for us to truly make in India and show the world a tale that every Indian is proud of."
Ajit Andhare, COO, Viacom18 Motion Pictures said, "Padmaavat is our magnum opus – a tribute to Rajput valour created at a scale that will be a delight to watch on the large screen. The film will witness a mega-scale release across maximum screens, languages & formats covering 2D, 3D & Imax 3D in India & the world. It carries the trademark style of Sanjay Leela Bhansali, wherein each frame of the film is a timeless work of art. We have partnered with Paramount Pictures to distribute the film across select international markets including non-traditional territories. Padmaavat will create its own benchmark as an immortal classic when it releases across the world on the 25th of January."
Sanjay Leela Bhansali said, "Padmaavat is a dream come true for me. I have always been fascinated by the stories of honor, valor and vigor of our great Rajput warriors that have been captured so beautifully in our literature and this movie is my homage to those glorious stories. I would also like to thank the entire film fraternity for supporting Viacom18 and Bhansali Productions through the entire production and pre-release phase and hope they like the film they so supported."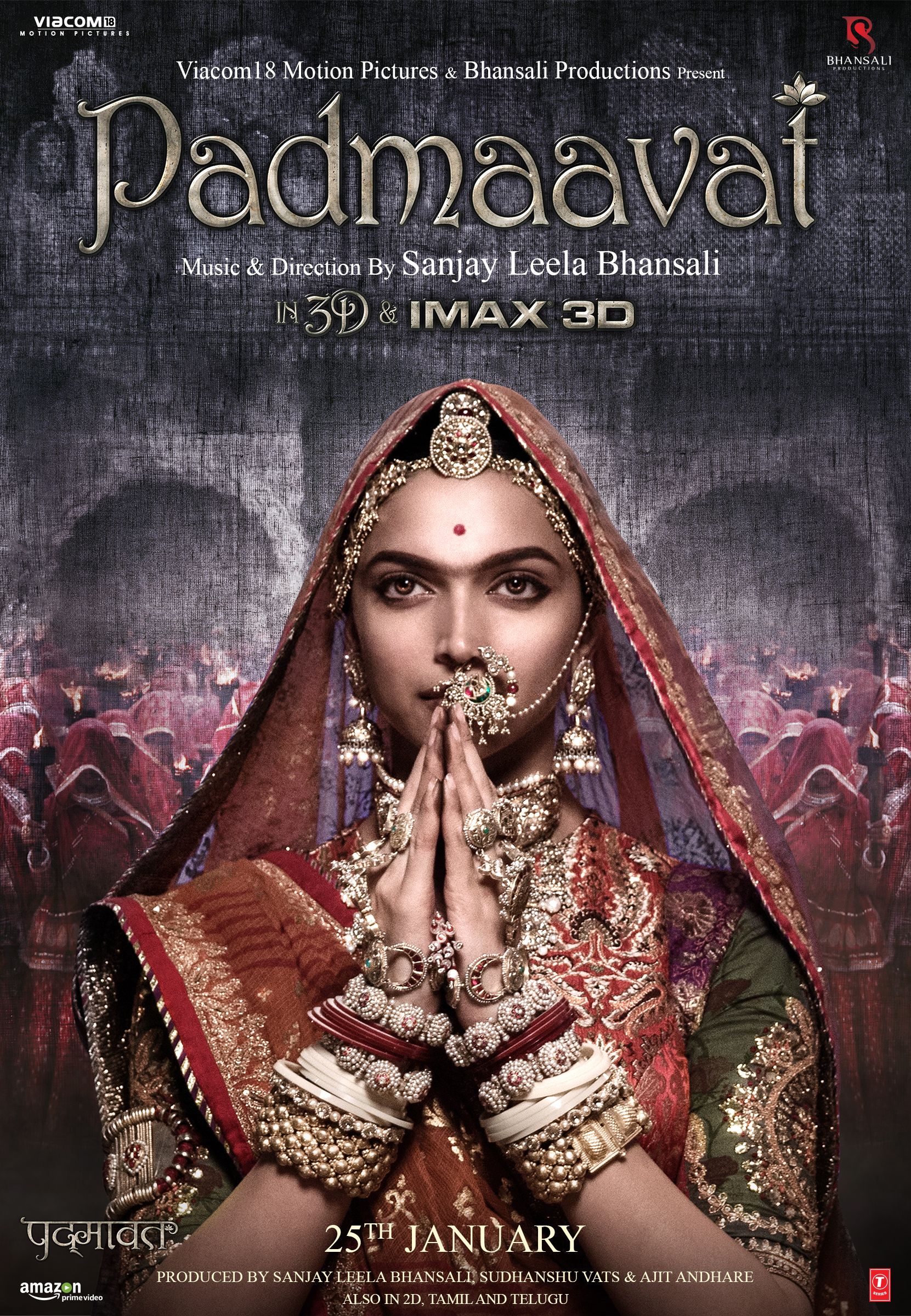 Stay tuned, we have an absolutely amazing interview with star Deepika Padukone, it is one you do not want to miss!