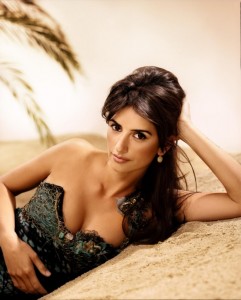 "I'd love to work with Shah Rukh Khan." That is what the Hollywood actress says in a recent interview.
Cruz is a great fan of Indian Cinema and seems to be delighted with the fact that Bollywood is making its mark all over the world.
"I am a great fan of Indian cinema. India is a culturally strong country and very traditional. Bollywood is now making its mark and people in Hollywood want to work with the Indian stars and in Bollywood too."
The Spanish beauty seems to be determined to share screen space with the actor. "I would love to work with Shah Rukh Khan. I have the rights to a book and we are going to shoot the movie in India." The book, is reportedly Javier Moro's novel Passion India, which tells the story of a 17-year-old Spanish Flamenco dancer Anita Delgrado who married Maharaja Jagajit Singh of Punjab and became a princess as she turned 18.
Will Khan agree to play the King? Wouldn't they make a great pair?
We would definitely love to see these two sharing screen space in the future.