The star cast of Gunday recently paid a visit to a college at Delhi. However, very few people know that the director of the film, Ali Abbas Zafar belongs to the same college. Ali therefore took the trio Priyanka Chopra, Ranveer Singh and Arjun Kapoor to his college, Kirori Mal College at Delhi University. This college which has an enormous campus which comprises 12 other college in the area went through an entire chaotic situation when the starcast of Gunday paid a visit.
The entire campus was flooded with college going teenagers. Priyanka, Ranveer and Arjun took a round of the complete campus and waved at the never ending crowd. It was an absolute star-struck episode where the students were just overwhelmed with 3 celebrities visiting their college at once. This led to a huge crowd gathering in order to get a glimpse of the trio.
Ali was quite excited to take the actors to his college in Delhi. Infact, the film was also set to visit Calcutta for their promotional activites, however Ali's plan of visiting his college cropped up.
Check out these snaps!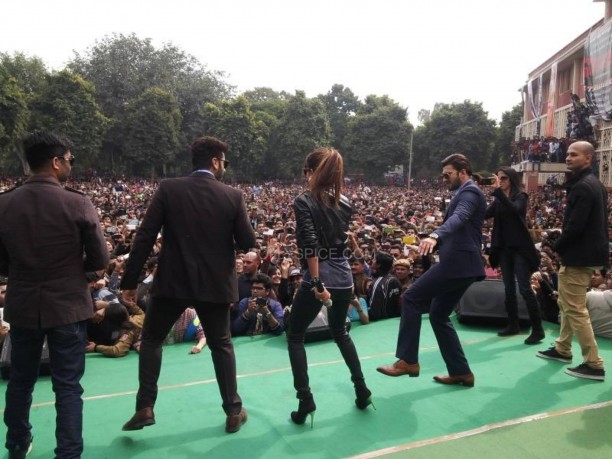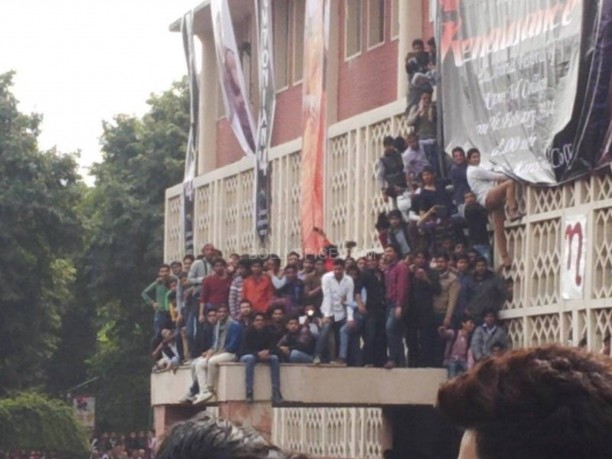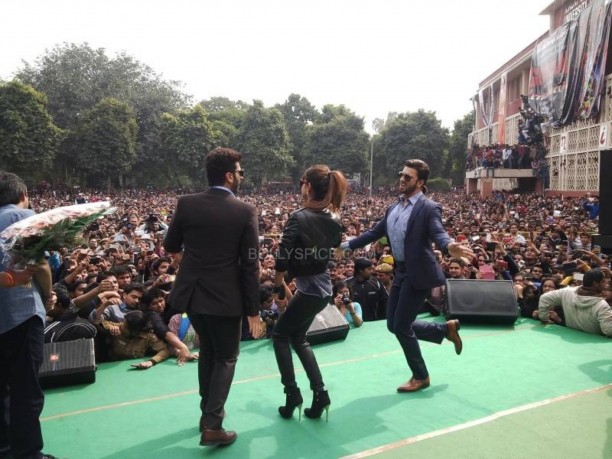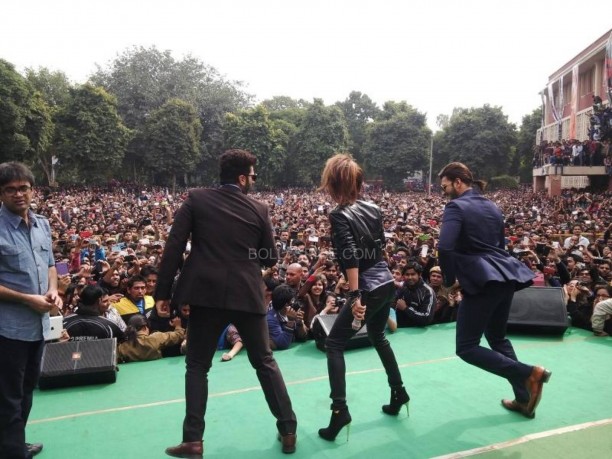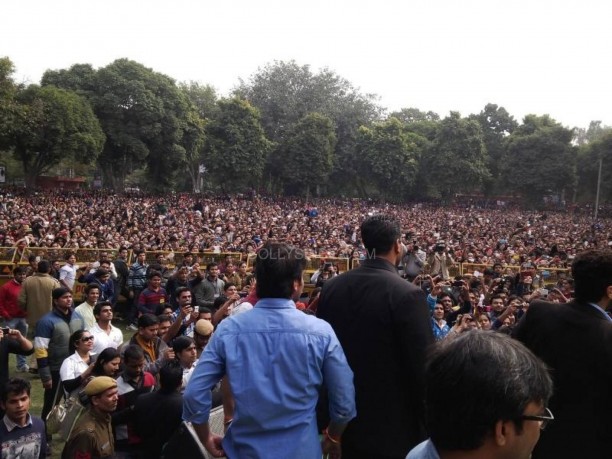 The film released on 14th February 2014.